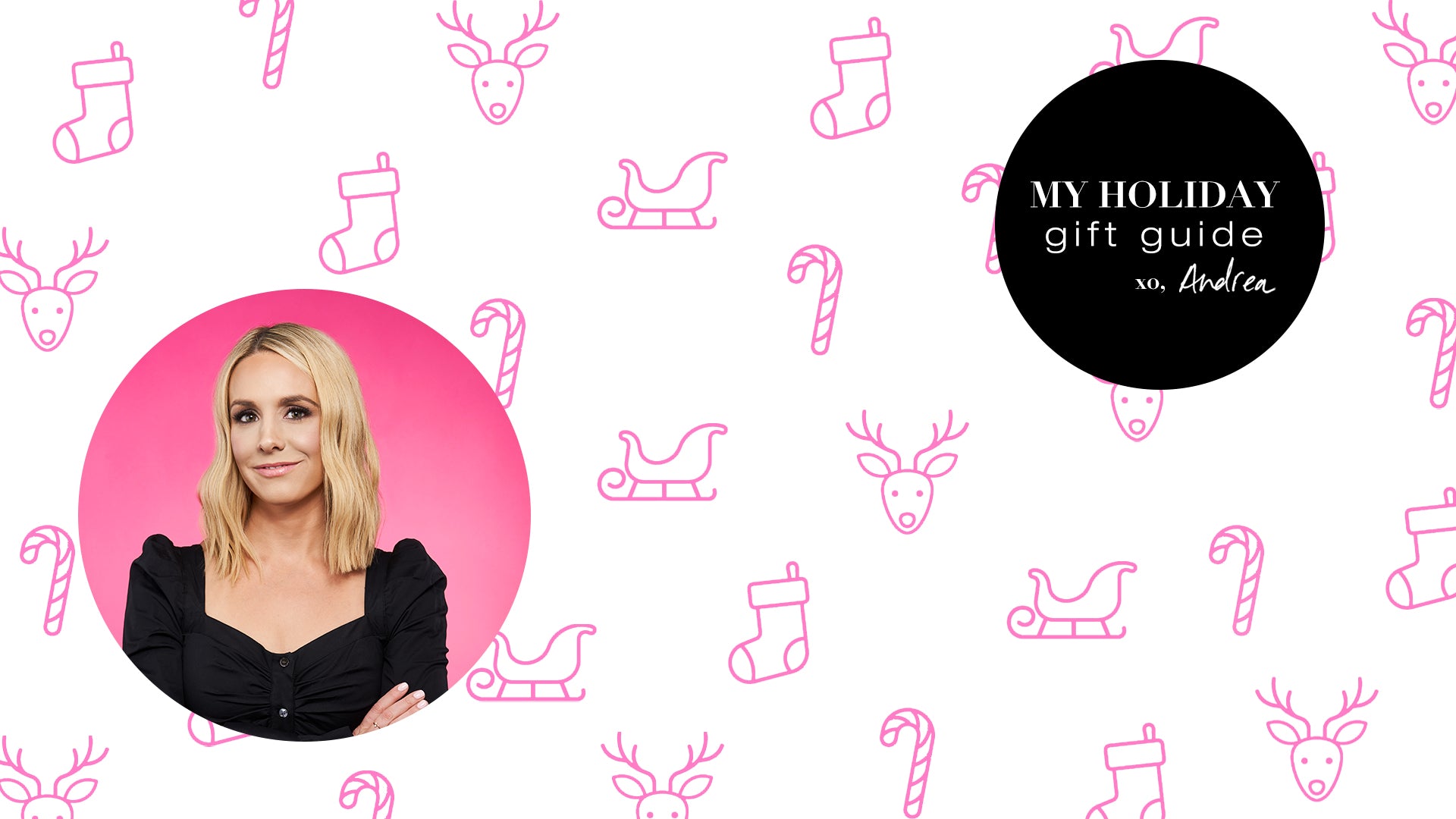 Our founder, Andrea's, holiday gift guide!
With virtually all holiday shopping this year happening, well virtually, it's more overwhelming than ever to find the perfect gift for everyone on your list. The limitless options across the internet, the constant ads on every platform, and the thousands of emails filling our inboxes can make the process extra daunting. So, in our office, we turned to our CEO and Founder, Andrea. She's our go-to expert on all things new, cool, and gift-able and she gave us this list of unique, fun finds that are very "not your typical vanilla gift ideas". Check 'em out below!
Hanna Andersson PJs
Custom family PJs are very on trend, and there are smaller, boutique brands offering up beautiful, customizable options and more variety than many of the big chain stores. Hanna Andersson pajamas are a must in Andrea's house (see pic below!) They are cute, cozy, and comfy, but as Andrea says they "do not guarantee that you will get everyone to look at the camera at the same time". ;)
Weighted Blankets
Who doesn't need a hug right now? Even though many of us can't be near our friends and families for the holidays, we can still send them something to literally envelope them in our love - a weighted blanket! They've been shown to help alleviate anxiety (uh, sign us up!), they help promote deeper sleep cycles, and there are many options that are super soft and comfy now too. Andrea's personal pick? The buttery soft and breathable version from Bearaby. It comes in 15, 20, and 25lbs and an array of colors (and even a cooling and a kids version!) If you're unsure whether a weighted option is the way to go, there are plenty of soft, unweighted, chunky knit blankets out there that will also offer some extra comfort to a loved one this year.
Sparkling Spritzes
Help someone unwind with some wine this season, and opt for a new brand that brings the bubbles! RAMONA is a "spritz in spirit". It's the first-of-its-generation, totally organic, low-alcohol, easy-drinking, effervescent wine spritz that was founded by a very cool and highly awarded sommelier turned wine entrepreneur, Jordan Salcito. With 3 delicious flavors in easily shippable cans, it's a great gift for any wine lover out there. 
B the Method
For the fitness-minded, Andrea's go-to home workout this past year has been B the Method by Lia Bartha. She's gotten many of us in the office hooked with the challenging, but not intimidating, workout. As Lia puts it, "no muscle untouched, no body part overworked or overlooked, this method is the path to a stronger, healthier and more unified body and soul." A subscription to the B method is a great idea for someone looking to invigorate their workout routine in 2021. 
Musely
Aside from beauty, Andrea's also an expert at skincare, having tried and tested most of what's out there over the years. Experiencing melasma after the birth of her second son, she was searching for a solution and found & quickly fell for Musely's FaceRx. A very modern take on prescription skincare, you answer an online questionnaire, and a dermatologist will customize a skincare regimen just for you and ship it directly to your door. You can send an e-gift card to a lucky friend or family member right from their site!
Inkbox
If 2020 has felt a little like groundhog day, help someone shake things up with a temporary tattoo. Inkbox offers a ton of beautiful, delicate designs to give the option of adorning your body, without the commitment. These tattoos last 1-2 weeks allowing you to try out a design before making something permanent, or play with ideas all year long, just for fun. They've curated some of their most popular designs that make great gifts, or you can customize something unique that holds special meaning for a friend. 
Must-have Beauty Tools
For any and everyone who wants a little extra pep in their step heading into the new year, nothing gives instant confidence like a gorgeous eye look. Woosh offers the highest-quality and easiest to use eye tools out there, that are all animal cruelty-free! Andrea worked hard to make sure each brush, including those in our Essential Makeup Brush Set, our mascara shield and Even Eye Stencils were super easy to use, no matter your skill level, and that they always deliver professional results. A great gift or stocking stuffer for any makeup-wearer on your list.  
Follow us on Instagram for a chance to win some of Andrea's favorites gifts!