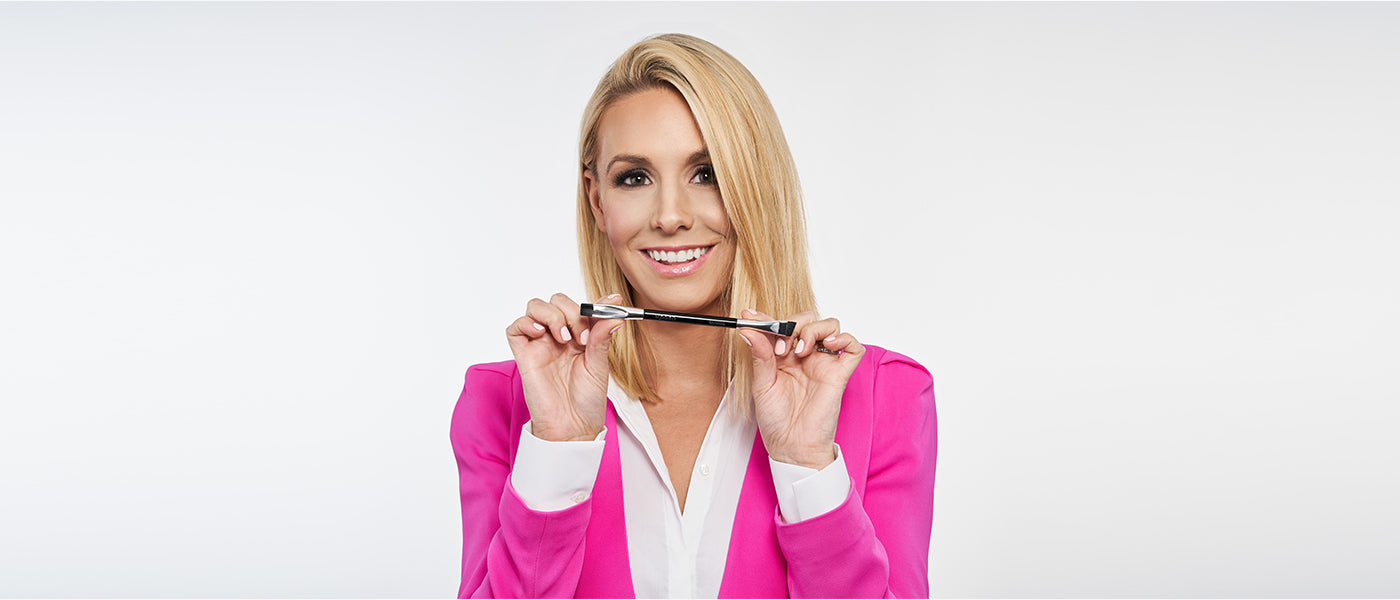 Get the EASIEST Smokey eye with the Corner Brush & Fold Out Face
There are plenty of tools out there that claim to give you the gorgeous eye looks of your dreams. But how do you know what really works vs. what is just trying to grab your attention? 
At Woosh, we don't want you to have to guess when it comes to beauty. We have the eyeshadow brush and all-in-one makeup palette that do the trick! And we'll prove it! Watch our CEO and Founder, Andrea, quickly break down how she uses the Corner Brush with the Fold Out Face for a fast, gorgeous smokey eye look. Not sure how to do eye makeup? Trust us, these are the only products you need for show-stopping results. 
Here's a quick breakdown!
1) Dust on the base color eye shadow from the Fold Out Face 2) Dip the v-shaped end of the Corner Brush into the Define shadow from the Fold Out Face. 3) Line up the bottom of the v-shaped end with the corner of your eye & stamp! 3) Flip the brush to the liner side & blend! Watch the video for more details!
Get the Corner Brush now!