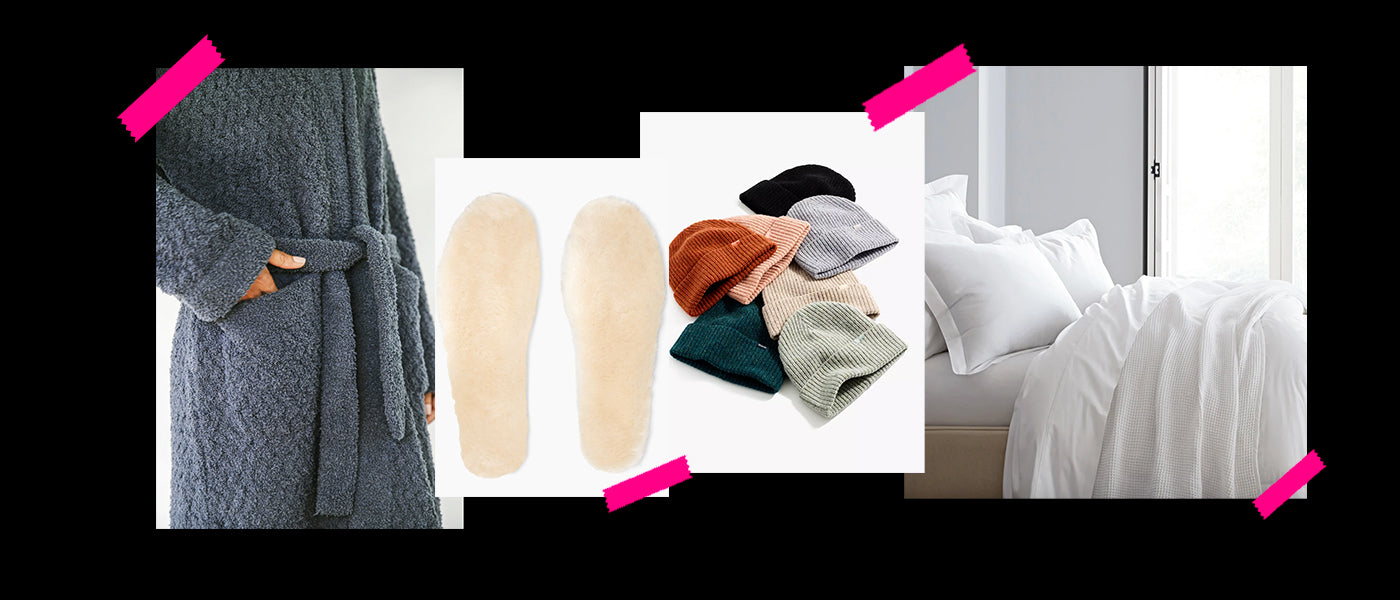 #Woosh Approved: Soft & Snuggly
Looking for even more reasons to stay in bed these days? ;) Well, we've got you (and your head, and your feet, and your face...) covered! In honor of the January blues, we've pulled together a list of our faves when it comes to warm, cozy, soft and snuggly products that we love. Check 'em out below!
This Sunday Citizen Snug Waffle Robe is the stuff (day)dreams are made of.  Their signature snug fabric is made to be super fluffy, yet breathable, and stay soft for years throughout many washes. It's definitely a robe you'll want to wear all day and all year long. 
A bed blanket that is worth the investment, this Waffle Bed Blanket from Boll & Branch does all the things. It's a super cozy addition to your bedding but also a snuggly, yet lightweight, throw to curl up with on the couch. Always soft and never scratchy, it's made from 100% organic cotton in a four-season waffle weave and comes in 8 lovely colors.
Ugg is industry leader in cozy footwear and now, with their sheepskin insole, you can make all of your shoes and boots just as comfy. Made from plush sheepskin and dual-density foam, these insoles come in sizes 5-12 and are moisture-wicking, antimicrobial, and built to last! 
It probably goes without saying that all of our products on this site are #WooshApproved, but with all this talk of luxurious softness, we can't leave out our Essential Brush Set.  Made from nature-inspired, synthetic bristles, each head on this brush set is insanely soft and the Contour, and Blush & Blend brushes are the ultimate in fluffiness. Additionally, each filament is specially treated and tipped to enhance color carrying capability. When it comes to the softest brushes in the biz, you need to get your hands on this set. 
Last but not least, if you're looking for a comfortable and cute hat option this winter, try Madewell's Chunky Wool Beanies. They are made from supersoft Merino wool and come in 5 colors to keep you warm and toasty all day and night.