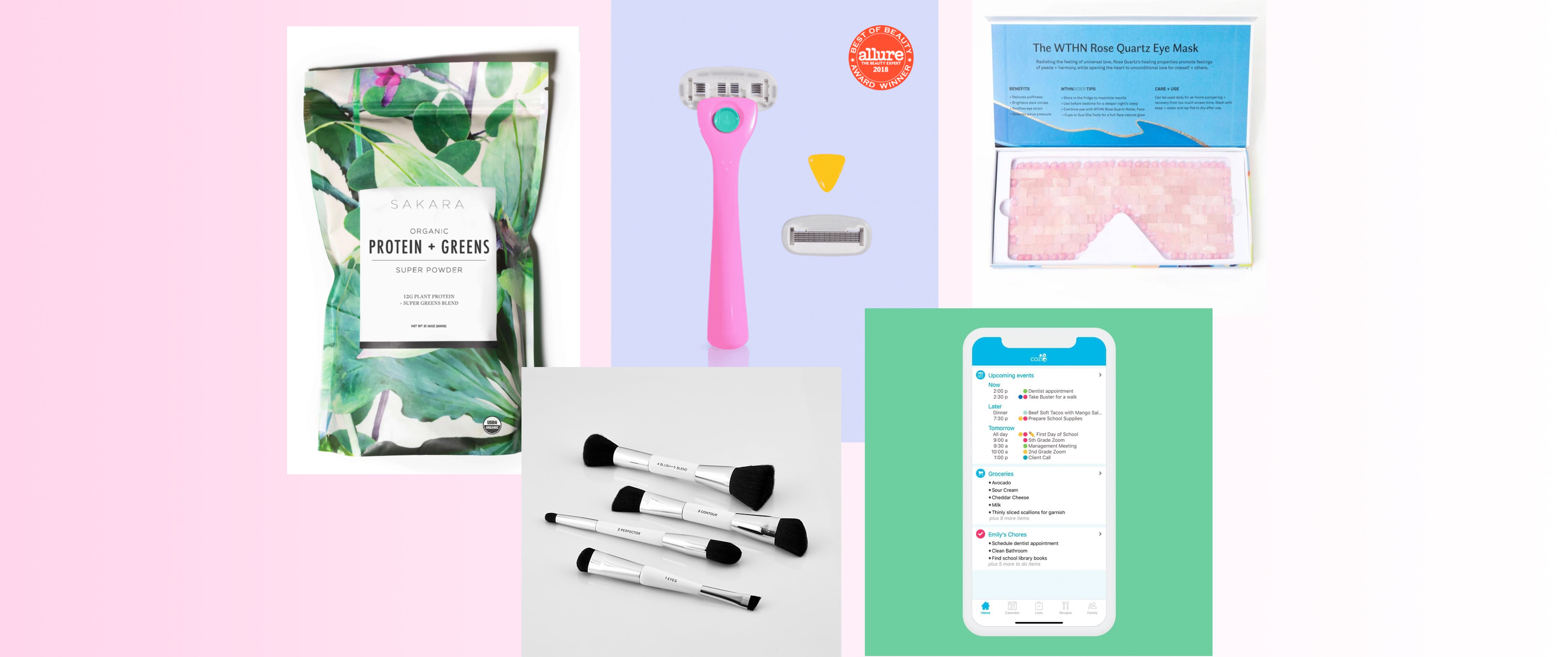 Woosh Approved: Prepped, Prepared, & Pampered
Fall always feels like a new beginning. Whether it's back to school, back from vacation, or just back to reality in general, we've rounded up some of our favorite finds that will have you feeling better prepared for the season ahead. 
Sakara Life Organic Protein and Greens Super Powder 
This light, refreshing plant-based protein is a favorite among the ladies in our office. A full serving of greens, the powder can be easily added to your morning smoothie or blended into other recipes. It's said to provide a boost of energy and help to improve immunity - a great way to put some pep in your step during those busy fall days. Best of all, they are available in 10 day or 30 day supplies, or a 30 day subscription so you'll always have it when you want it. 
You work hard, and you deserve a little treat to take the edge off. Especially as your daily planner starts to fill up. Take a much-needed time-out with this Wthn Rose Quartz eye mask that fights zoom fatigue and de-puffs tired eyes (while also helping to absorb eye cream better.) Wear for up to 20 minutes at a time and give yourself a few moments to relax, recharge, and let the crystal's unique properties do their thing. 
Woosh Beauty's Essential Makeup Brush Set
At Woosh, we believe you can do more with less when it comes to beauty. You definitely don't need to spend valuable time every day searching through dozens of makeup brushes, when you really only need the four in the Essential Brush Set! These four double-ended tools give you 8 full-sized brush heads that you can use to quickly and effectively apply everything from your eye shadow to concealer, to contour, to blush and powder. Thoughtfully made from nature-inspired, soft, synthetic fibers, these cruelty-free brushes will change the way you apply your makeup. 
Gone are the days of post-it notes on the bathroom mirror and cork-boards in the kitchen. What you really need to keep yourself, and your whole family, on the same page is this awesome family organizer app - Cozi. Your whole family can manage appointments, activities, school events and deadlines, grocery lists, and even shared chores. It's the extra helper you never knew you definitely needed.
Imagine never having to remember to refill your razors again. Now imagine you could get this peace of mind for only $9 every one, two, or three months. With the convenient, subscription-based razor refill program from Bille, you'll get an award-winning razor, 2 refills, and a magnetic holder delivered right to your door so you can cross this one thing off of your to-do list once and for all.