#WooshAway with Personal Stylist, Lindsay Weiss (@CocoInCashmere)
When it comes to organization and packing tips, personal stylist Lindsay Weiss (aka CocoinCashmere) is your girl! An early adopter of Woosh and one helluva multitasking mama, we asked CIC alllllll about what she did this summer and are excited to share that (& more) with you below....
Woosh: Looks like you were New Jersey shore bound this summer... tell us about it!

CIC: I grew up going to LBI in New Jersey, specifically Beach Haven.  My family still has a place there and it's my haven (Beach HAVEN!). I'm able to disconnect, or even stay connected but in the most peaceful of all settings. My kids adore it too. Every little spot down there is just so special. It feels like a world away but it's only a few hours. Also, I love to run but sort of despise hills, and here there are wide bike lanes and it's FLAT!!!

Woosh: How does your look change when you're there? What is your go-to beach wardrobe staple for anyone getting away this Labor Day? 

CIC: I keep consistent to my style which is classic, on trend without being trendy, and usually comfy.  Down at the beach though it's ALL about comfort. I'm riding the ferris wheel with the kids, walking across the street before we head to the beach for pastries and iced coffee, and in general, we walk EVERYWHERE (or the kids scoot).  My nude TKEES flip flops I live in. I wear them to the beach, to dinner, to walk with the kids, etc. Also, my Pitusa coverups are essential. After I run I take an outdoor shower (the best!) and lotion up with
Supergoop (my fave for the kids and me), put on a Melissa Odabash or Eres bikini, and I top the look off with a cute coverup and a hat.  I also love my Wallaroo beach hats that have wide brims and have UV protection built in. Winner, winner!
Pitusa Coverups
Woosh: We know you're an expert packer.  What are some hacks you can't live without when packing for your clients and yourself? 
CIC:

 

Oh man, unlike most people, I LOVE packing... for others!  I have a system of packing/styling where I account for each look based on what my client's doing per day. I send them a detailed list so the guessing work is cut out for them and they can spend their time enjoying themselves and not worrying about what to wear.  I love packing cubes for categorizing. And one of my big hacks is having the plane bag double as the beach bag, and always pack a bag within a bag. This frees up space in the suitcase and leaves more room for souvenirs! Also, I like to pack a client based around a single color palette when possible.  This eliminates excess shoes and bags, which take up the most room!

 

Woosh:

 

Dream destination? 
CIC:

 

South of France.  I'm a big France girl, specifically Paris, but I've never been to the South of France! Or Italy, hmmm...

Woosh:

 

Any fashion trends you are loving? Hating?

 



CIC:

I love the whole boho look which is here to stay.  I'm especially a fan of the duster right now, paired with a cropped top and denim cutoffs.  It's even cute with flip flops. I really don't like trendy trends, if that makes any sense? So the whole chunky sneaker a la Balenciaga does NOT have my vote.  It's fleeting and also unflattering.  

Woosh:

 

Does your makeup look change for the summer?

 

CIC:

 

Yes. I tend not to do a smoky black/gray eye, and opt for browns/nudes/shimmery tan. I love mixing the shades in my Woosh palette. I like a natural look, which always goes best with a little tan ;)

 

Woosh:

 

What is your favorite Woosh Beauty product, and why?

 

CIC:

 

Hands down the

Fold Out Face all-in-one makeup palette

. I can travel with it, bring it to the gym when I shower, and really, bring it anywhere!  The colors match my skin tone well and the eye shadows are really beautiful and warm, perfect with my coloring.

 
Lindsay wearing the Fold Out Face
Woosh:

 

It's so hard to stay healthy while traveling or on vacation, but you are SO good, how do you stay motivated?

 

CIC:

 

Honesty, I never want to deprive myself of food that's native to that destination.  I've been to Turkey, Cambodia and Vietnam and I wanted to immerse myself in each place's culture.  What fun is it if I bring my own Luna bars? If that means experimenting, then sign me up! Every year my husband and I go to Paris and I can't wait to eat a croque monsieur, have hot chocolate from the famed Angelina and try all kinds of crazy French food.  I'm not a big eater, so I usually never walk away feeling badly about what I ate. I also like to leave room for cocktails! I love a skinny margarita or a vodka, soda and splash of grapefruit scenario.

 

Woosh:

 

Favorite travel snack?  CIC:

 

Granola bars (the 100 calorie kind), Made Good granola bites (I actually feel so healthy eating these and they're SO good!), Jolly Ranchers and Ice Breakers gum!

Woosh:

 

When you travel with kiddos, how do you balance your time?

 

CIC:

 

I get a sitter when I can for a night or two.  Every year I bring the kids to Florida and make sure we have a sitter lined up.  I also am not opposed to letting them watch their TV or iPad for some downtime so I can have some too!  Overall though, I have to say, they're pretty phenomenal kids.  

Woosh:

 

Anything else you want to share with your fans? :)

 

CIC:

 

Please follow me on

@cocoincashmere

where I share fashion, family and my lifestyle. You can also head to my blog,

cocoincashmere.com

.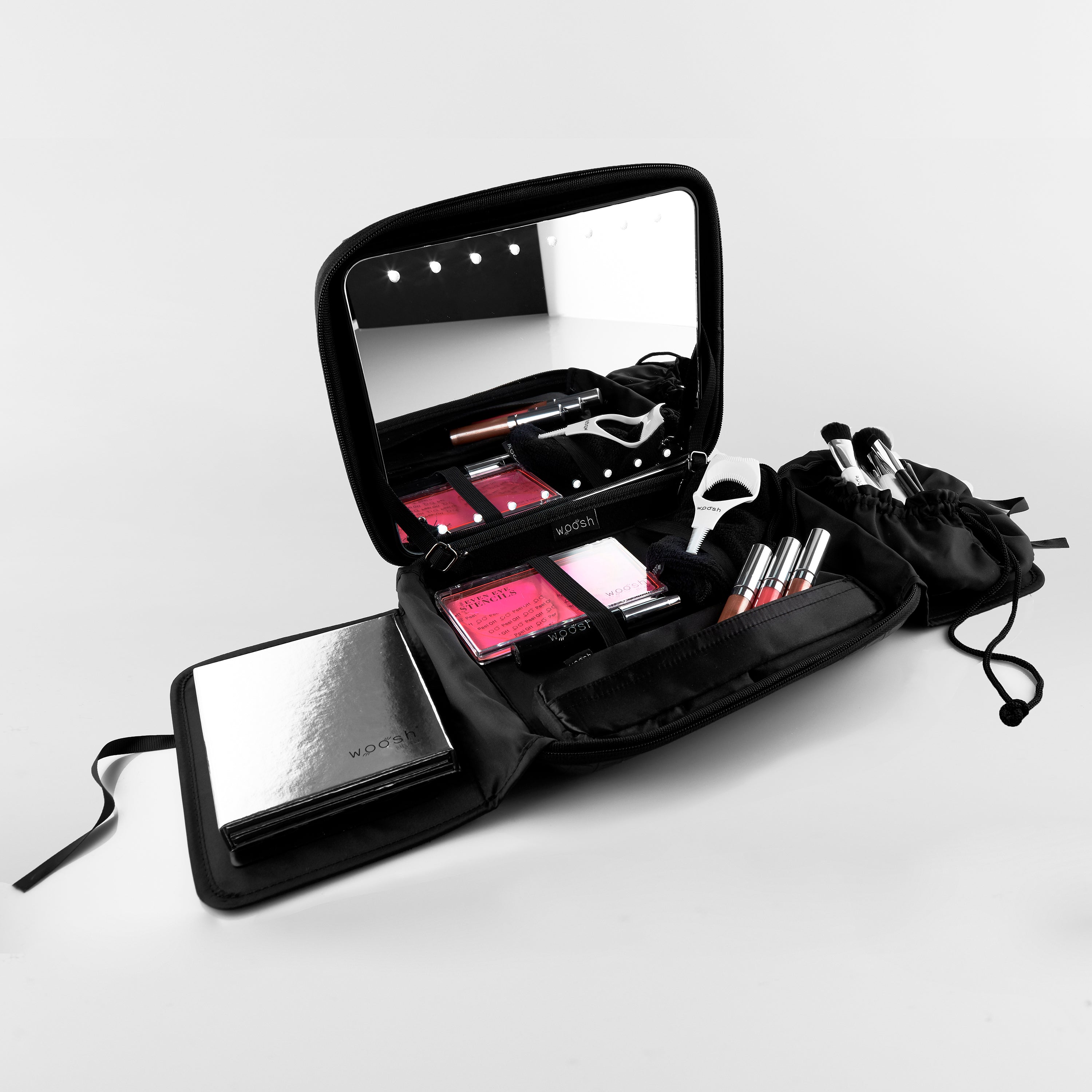 filter-Woosh in the World
Are you getting married this summer, fall, or winter? If so, congrats! Mazel Tov! We are so excited for you! Please email or DM us so we can give you a discount on our gorgeous, wedding-approved m...
Read more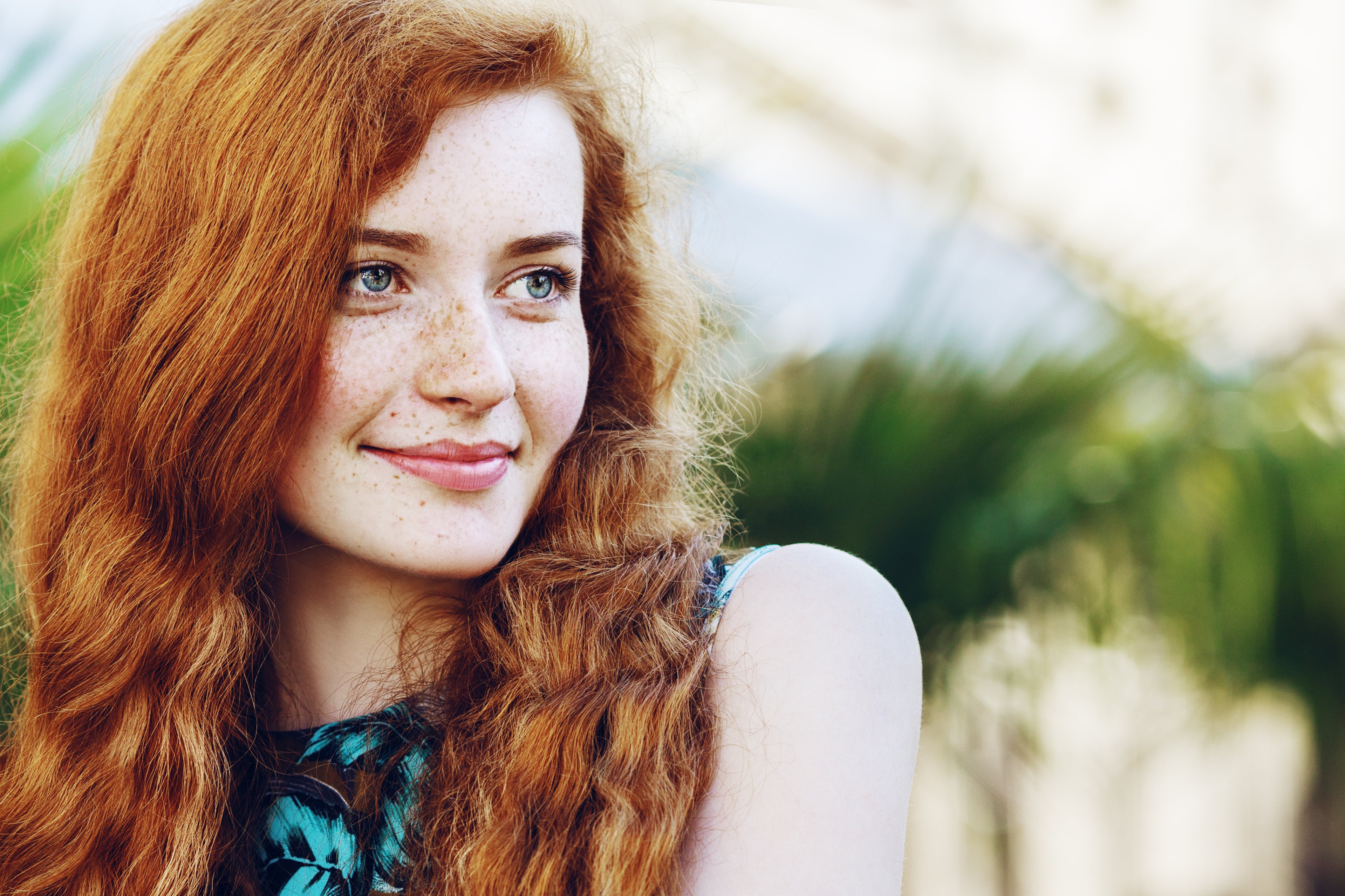 filter-Woosh in the World
For centuries, there has been a lot of mystery surrounding redheads. Some statistics say they account for less than 2% of the world's population, some say they are becoming extinct, some say they a...
Read more