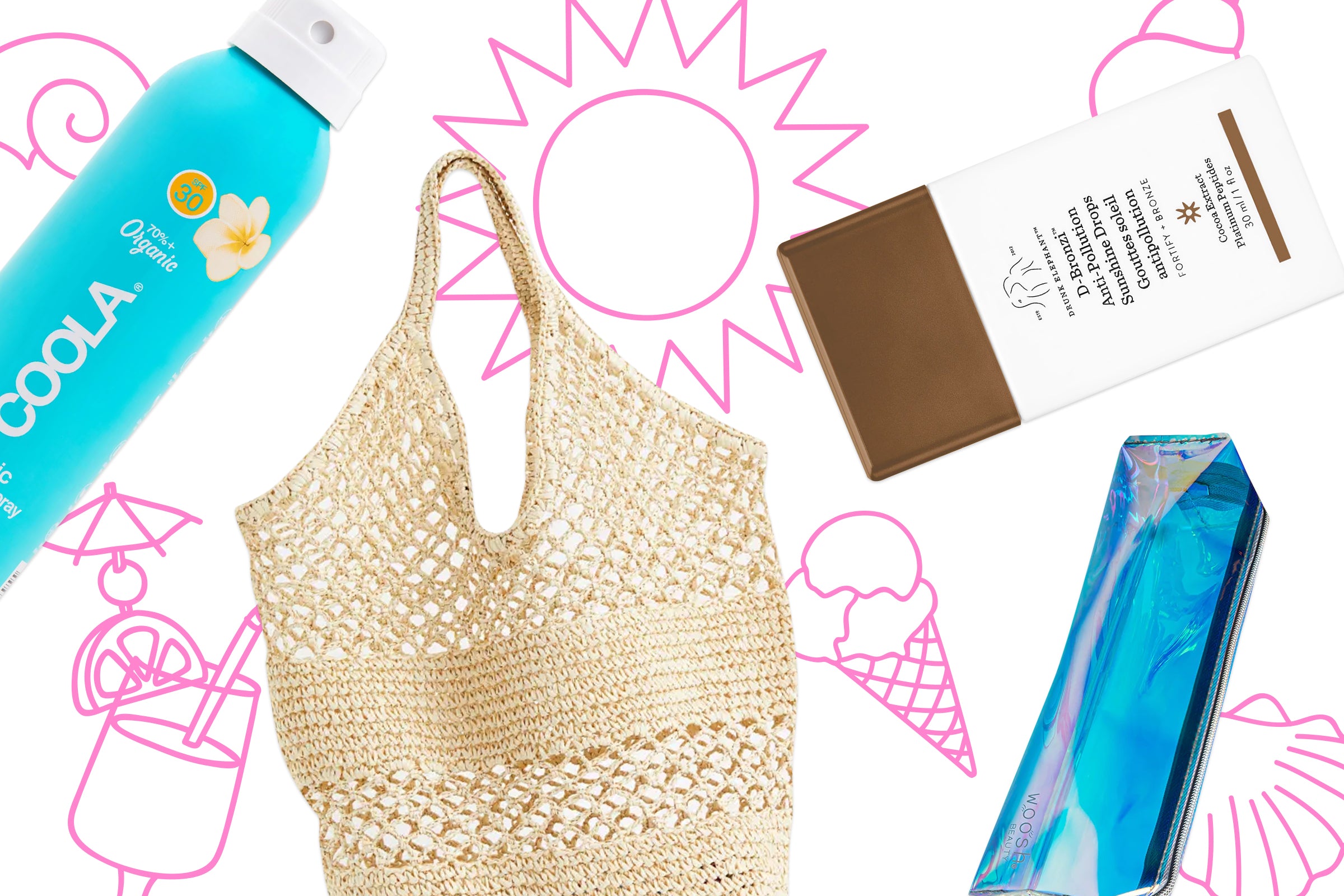 #WOOSHAPPROVED: FUN IN THE SUN
Summer is awesome. Are we right or are we right? Sure, seasonal allergies are annoying and sunburns are extremely uncool (not to mention super damaging), but longer days, warmer evenings, picnics in the park, and beach days with the girls? You've gotta love that. Make sure you're ready to enjoy your best summer yet with our pick of this season's hottest essentials.
Did you know sun damage is the number one cause of skin aging? Yeah, we're not down with that either. That's why the one thing we're never without during summer is a handy, purse-size sunscreen. And when it smells as good as Coola Classic Body Sunscreen Spray SPF 30 (we're talking literal cocktail in a can!) there are no excuses not to protect your skin. Every. Single. Day.
A new summer calls for a new pair of sunnies – it's simple math. Well, that's what we tell ourselves, anyway ;) Designer shades are all well and good but if, like us, you tend to a) sit on them or b) lose them in a bar, then spending less while still looking awesome is far more sensible. And we're nothing (*cough) if not sensible! That's why we're all over these gold SOJOS Retro Oversize Square Polarized Sunglasses which are so flattering it's scary.
Beach bags are great, but don't you just hate the fact they're so bereft of handy pockets? Honestly, it makes finding your lipgloss while relaxing on your sun lounger practically impossible. Allow us to offer you the perfect solution with Woosh The Prism Pouch which keeps all your beach essentials in one place. It's also very easy on the eye. You're welcome.
They're bright orange. Nice. They also make you feel like you're walking on air. Even better. So, what's not to love about these insanely cute Vionic Mayla Slide Sandals in Marmalade? Nothing. Nothing at all. In fact, we're tempted to buy them in every color to see us through the entire summer. It would be rude not to.
Skincare products that go the extra mile are everything and Drunk Elephant D-Bronzi Anti-Pollution Sunshine Drops checks all the boxes. Packed with antioxidants to shield your skin from pollution and other environmental nasties, this vegan, cruelty-free serum also hydrates, strengthens, smooths and softens your skin. Oh, and it gives you an insanely gorgeous, bronzed glow – without the need to tan. The skincare gods have spoken.
Crochet is a timeless go-to in the summer and this season it's even hotter than ever. Want to nail the trend without updating your entire wardrobe? No problem. This H&M Crochet-Look Shopper has totally got your bag, sorry back! What's more, it comes in light beige, black or fiery orange. It's hard to call, but we're erring towards light beige. It's totally our jam.
If you're yet to try a Sand Cloud towel then where exactly have you been? Unlike regular towels that are bulky, heavy and seem to cling onto the entire beach, these god-like geniuses are soft, lightweight and shake off sand in lightning fast time. Get your hands on this super cute Sunrise Towel and you will never look back. Be afraid, regular beach towels, be very afraid.
Finally, what kind of summer would it be without a silky smooth lipgloss to pop in your purse/beach bag? There's no better way to crush that no makeup makeup look than with Woosh Spin-On Lip Gloss in Glam Peach. You'll find no stickiness here, just pure, unadulterated moisture in a suits-all peachy tone with a side of subtle shimmer. Heck, it even doubles up as a blusher for that extra glow factor. Cheeky!
filter-Easy - Everyday Tips
How often should you clean your makeup brushes? An excellent question and one that we are asked frequently in emails and on social media. The answer is - probably more frequently than you think. 😬 ...
Read more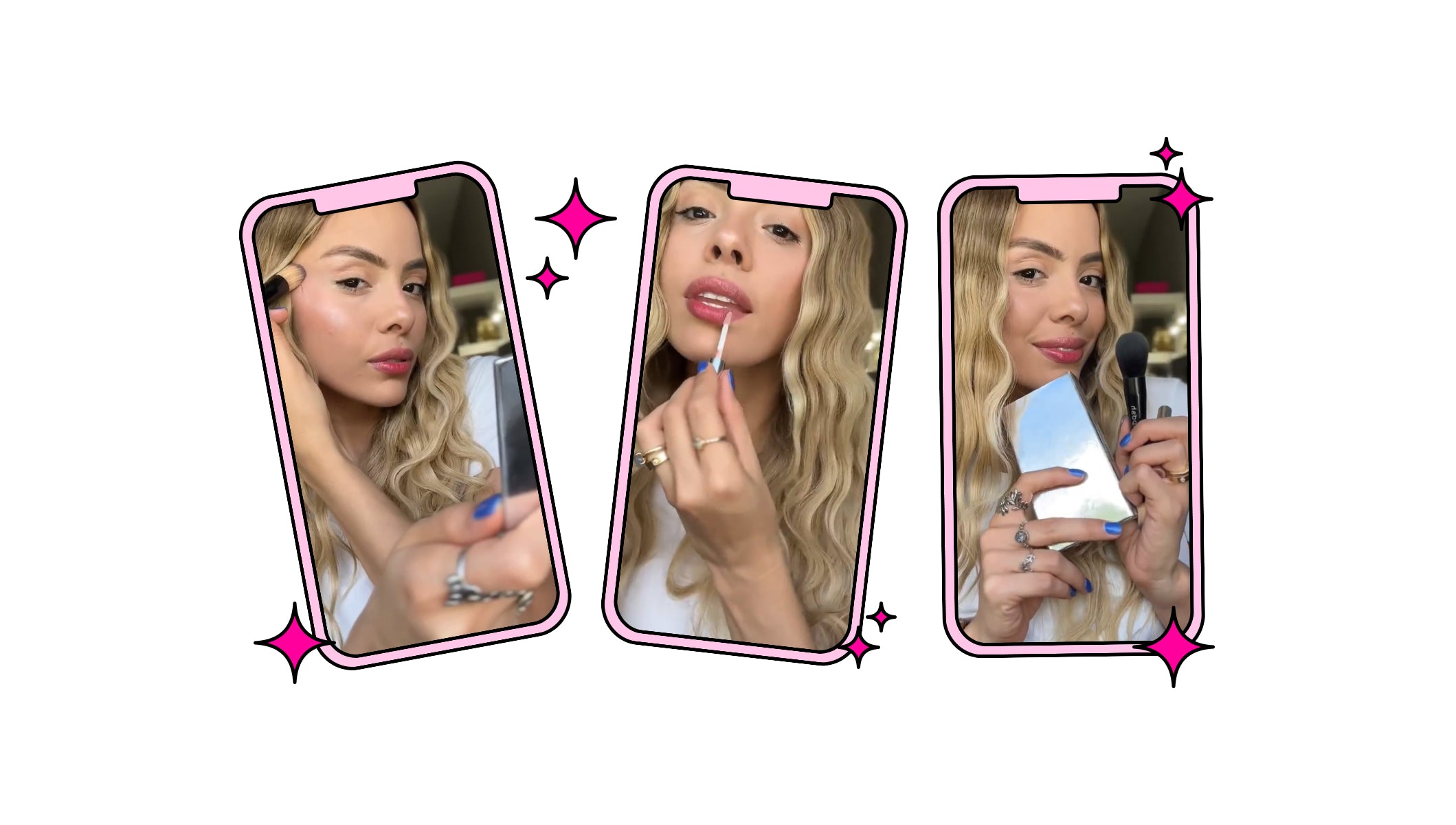 clean makeup
Are you waiting patiently for the dewy glazed skin trend to end? Well, Gen Z has a new style of makeup that may be perfect for you. The 'Cloud Skin' trend is the perfect pearlescent 'in-between' o...
Read more