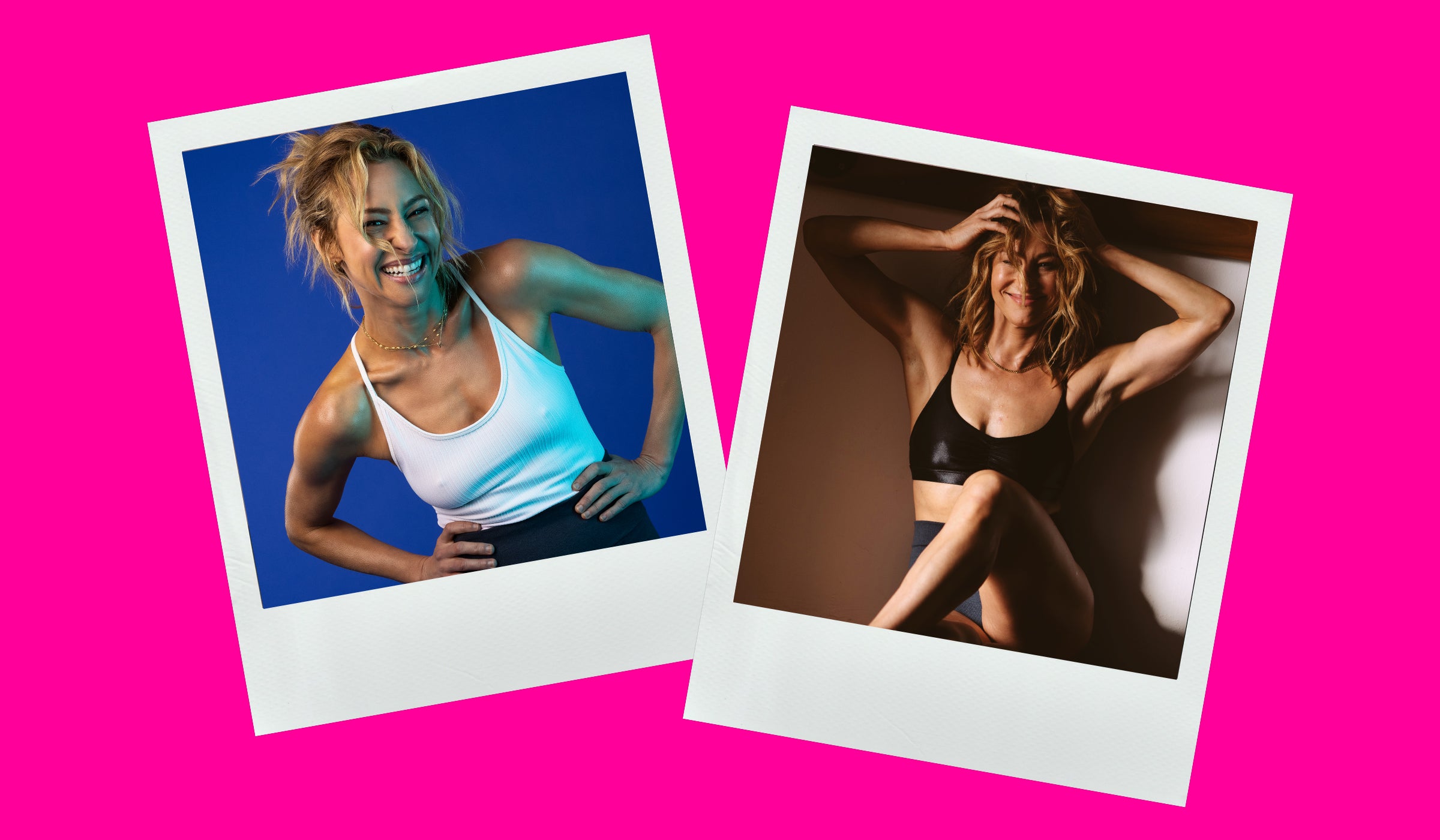 #WomenWhoWoosh: Marnie Alton
We're back with another very special feature of #Women Who Woosh!
While you may have heard of Marnie Alton - the fun, friendly, fitness founder of M/Body with over 150k devoted followers on Instagram, we're excited to dive deeper and share more about this hard-working, positive, force of nature that we're thrilled to know. Marnie is proof that when you work hard and do what you love, anything is possible. 
Tell us a bit about yourself, how did you start in the fitness industry? And what do you like to do when you aren't working out?
I started teaching fitness when I first moved to Los Angeles from Canada in 2005. I was a dancer and got recruited to teach at the first ever barre studio in West Hollywood. Nobody had ever heard of barre back then, so it's been amazing to be a part of its growth and watch it become what it is today. My technique has evolved a lot over the years as I've continued to study fitness and mental health but I still love the foundation of barre. 
I feel so incredibly lucky to love what I do so it doesn't really feel like work, but it does take up most of my time. That being said, I always make sure to start the day walking with my pups before everything gets busy. They are pure little bundles of joy and love. They are always in the present and that helps to remind me to be there too. When I have a few days off I LOVE a road trip. California is full of cool little towns and parks to explore.
What has your journey building M/Body been like? And how does M/BODY differ from the other fitness routines that are out there?
It's been such a wild ride! A few years into teaching traditional barre I started to feel like I wanted more from the workout. I was missing the endorphin rush of cardio intervals, the deep release of yoga (both mentally and physically) and the feeling of music driven choreography. I began creating my own version of barre fitness that incorporated my favorite aspects of these modalities and focused even more on the healing power of a mind body connection. In 2014, after teaching for other people for almost 10 years, I decided it was time to launch my new technique and open my own studio. I maxed out any credit card I could get, drained my bank account, sold my car, moved into a tiny apartment and got to work. I learned how to lay dance floors, install ballet barres, use power tools and create a business plan. It was all new to me and it took over my whole life (which I loved honestly). By 2019 we had built a really strong team, rebranded and classes were full. I thought we'd finally made it! Then, lockdown happened. Overnight we had to learn a whole new way to work. We taught ourselves how to use new technology, produce videos, stream live classes and became obsessed with finding ways to bring the magic of the studio to people in their homes. There was very little sleep and a whole lot of tears those first few months, but we kept showing up and so did our community. While so many things were tearing us apart, we found a way to stay connected and grow even stronger. 
Positivity just exudes from you so it's no surprise that you have built a strong, supportive community. How do you create this personal connection? 
First and foremost I am truly grateful for every single person who shows up to workout, and I really want people to feel that gratitude. Without them there would be no M/BODY. When I walk into a sold out room, or get messages from people doing the classes at home, I get so filled up. I never take for granted how lucky I am that this is my job and how important movement is. I think that one of the things that makes our community so special is that we are all thankful to have each other and we all make the effort to express it. 
The start of a new year is a time for resolutions and people begin new workout routines only to give up a few weeks or months later.  What is your advice for staying motivated and how do you keep your energy level high when fatigue kicks in?
It's important to remember that motivation isn't something you find, it's something you feed! The more you move, the more you want to move (not the other way around). The word motivation is literally from the Latin movere which means "to move." Instead of getting discouraged when you think you're not meeting your expectations (which are usually imposed on us from outside messaging not our true needs), focus on what you CAN do instead of what you're not doing. Strive for 5! Move your body in a way that feels GOOD, for as long as it feels good, 5 days a week. Change your levels of intensity to keep your mind and body balanced. A gentle stretch or walk is still movement. Seek to sweat for at least 15mins 3 times a week to keep your heart healthy and increase the production of 'happy hormones'. Most importantly, give yourself grace. If you can't keep up a routine it's probably because it was never sustainable to begin with. Keep exploring until you find what works for you.
On that note, what do you do to ALWAYS look amazing? What's your beauty/wellness routine and how does Woosh Beauty fit in? 
Oh my goodness that's too sweet! I'm obsessed with hydration and skin care. The very first thing I do every morning is drink 32oz of lemon water or celery juice and I never go to bed without at least washing, moisturizing and putting oil on my face. No exceptions. This way I know that no matter what happens throughout the day, it starts and ends with self care. Woosh has been my absolute favorite beauty find in years! The fold out face palette and essential brush set are total game changers. I love simple makeup routines, but I also live a lot of my life in front of a camera so I want to feel confident and beautiful. Woosh is the first thing I've found that does both. It's also been a life saver when I'm traveling or need to do my makeup on the go. I don't have to stress about what to pack anymore because it's all there. I throw a lip gloss and mascara in the prism pouch with the brushes, grab the palette and I'm ready to rock.
The products in our upcoming Woosh refillable palettes are all named after desserts and alcohol. What's your favorite sweet treat and cocktail?
Ooooo so fun! I'm more of a candy that dessert person so I'd have to go with licorice and margaritas baby!
We are a small team of 7 women that just loves dogs! Tell us about your two! 
They're 2 scrappy little terrier rescues named Bourbon & Whiskey (like the new palette:) and I love them so much it's almost ridiculous. I joke that I don't know when I turned into 'that crazy dog lady', but here I am and proud of it. These two pups always love, never judge (even on my worst days), trust energy over words, never hold a grudge and live fully in the moment. I think we can learn a lot from dogs. 
What would you say has been the highlight of your career and what is the most challenging part of being the founder?
I think the answer is actually one and the same. Building the studio/ business from the ground up was both one of the hardest and most rewarding experiences I've ever had. It wasn't just about being a founder, for the first year I was also the only janitor, investor, customer service rep, audio engineer, window washer, marketer, choreographer and instructor. I had to be willing to learn something new every day, forgive myself for making mistakes, let go of expectations, focus only on what I could control, accept help and keep getting back up no matter how beat up or exhausted I felt. In return I got to spend everyday surrounded by some of the most wonderful humans I've ever met doing what I love the most- getting stronger together.  I'll forever be grateful for having the studio for all of those years, what I learned along the way and for every single person who walked through her doors. 
What's next for you? We can't wait to follow along! 
So many fun things! We just finished a 10 day challenge on the M/BODY platform with Drew Barrymore and I have a fun article coming up in the spring edition of her magazine. It's all about how to create an empowering 15 minute morning ritual to kickstart your day. We're also looking at how we can bring our in person classes to even more cities this year. What I think I'm most excited about though is our first M/BODY retreat in Italy this October. It's in one of the most beautiful places I've ever seen and we have so many special things planned for everyone while we're there. I can't wait for our community to have that experience together.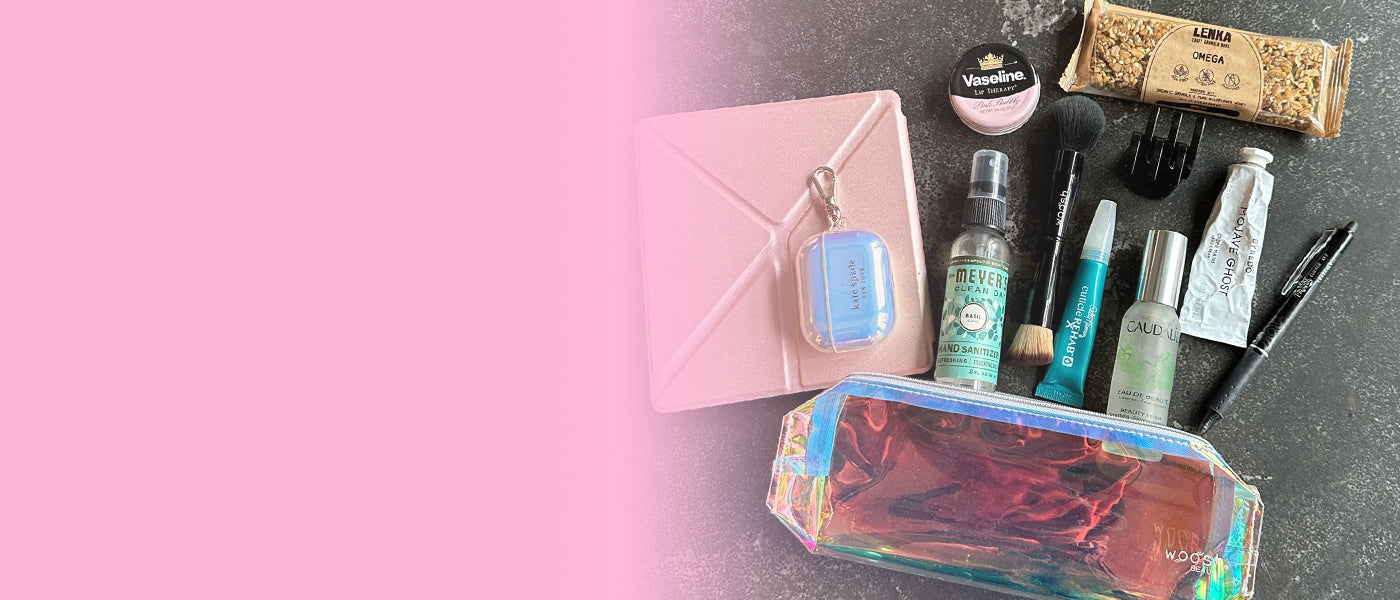 Gift Guide: What's In Andrea's Bag
When you want to get a thoughtful present that you know your friend/mom/sister/niece/etc. will really love (and use!) our founder, Andrea, knows all the must-haves! She is someone who keeps her lif...
Read more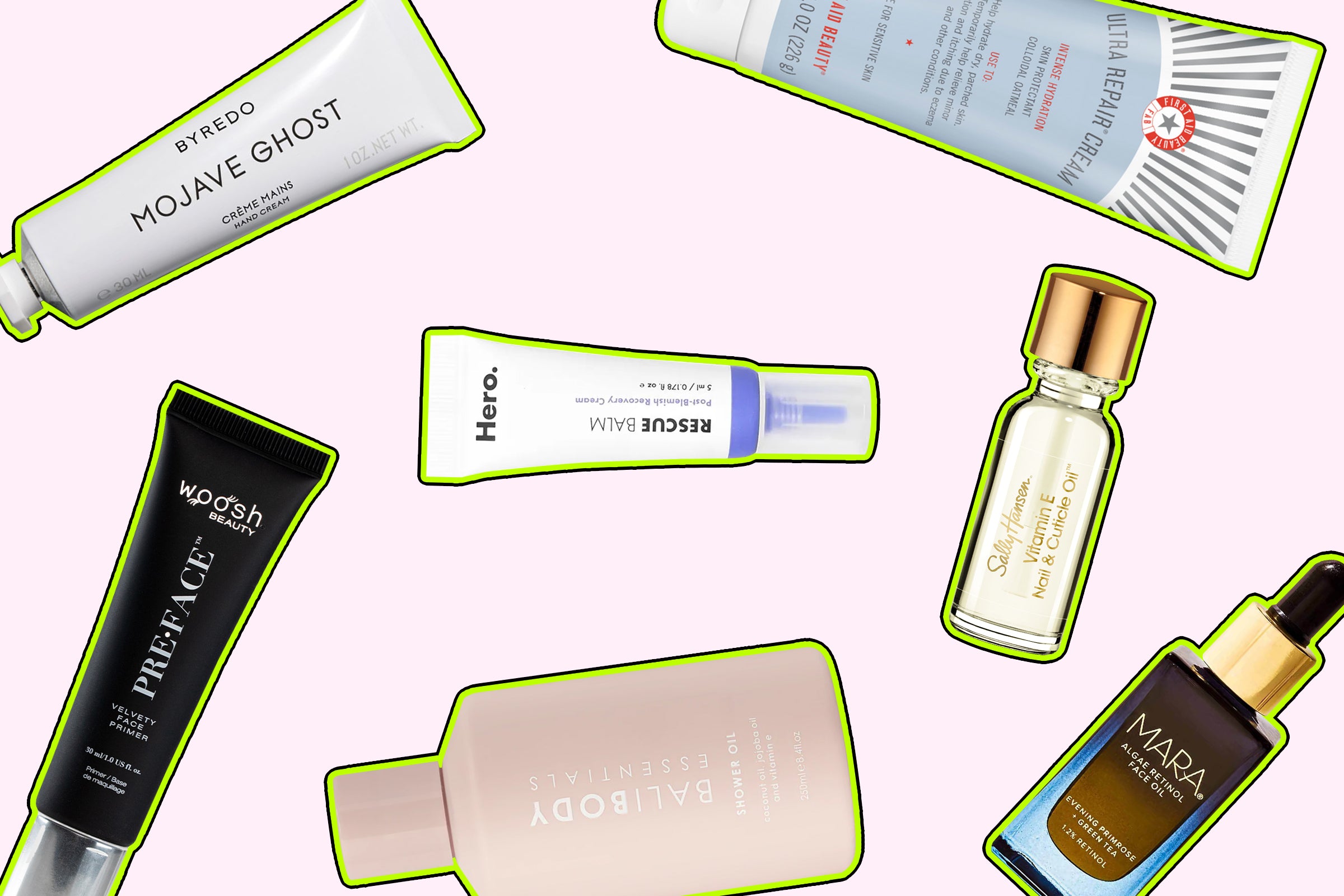 #wooshapproved
Winter is great for many things - skiing, sledding, building snowmen, sipping hot cocoa by a roaring fire... But one thing it's not great for? Your skin. Check out our go-to products for keeping th...
Read more