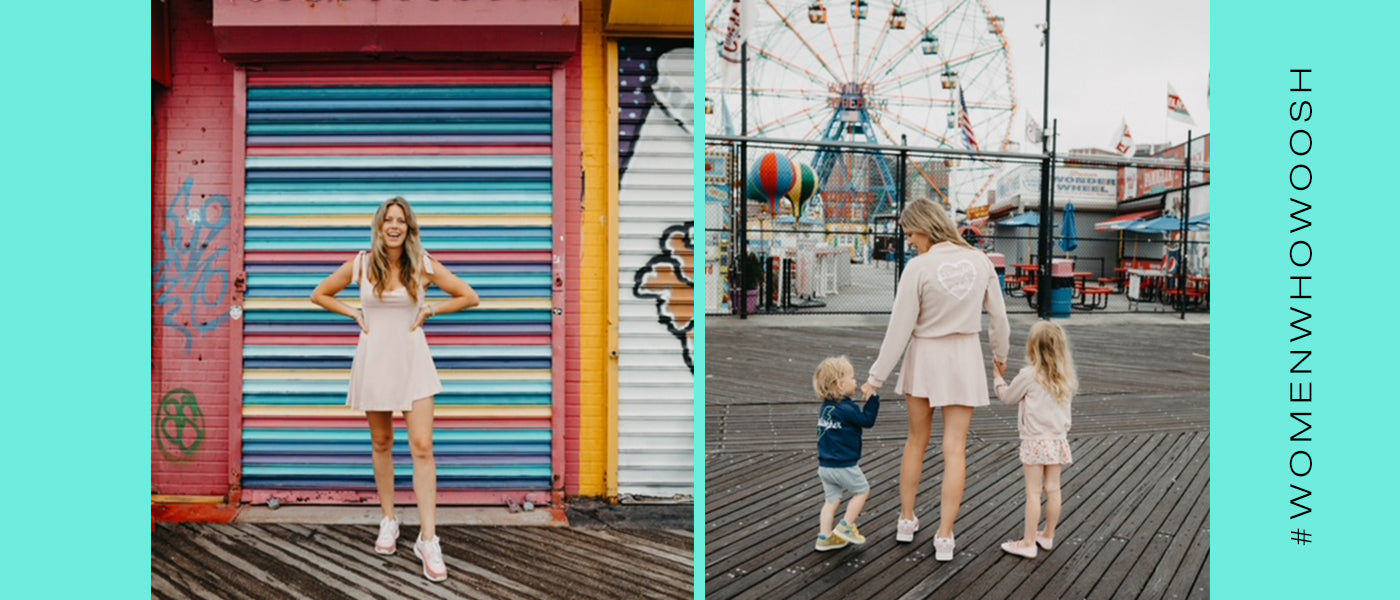 #WomenWhoWoosh: Lauren Gabrielson
We're the first to admit that we get a little giddy when we meet like-minded lady entrepreneurs who are not only following their passion, but also giving back to their community. Lauren Gabrielson is one of these special people. A mom, fashion designer, and CEO of her own Brooklyn-based clothing brand, Lauren creates gorgeous "elevated basics" made to carry women through all the stages of their day and life. From hosting fashion camp for kids in her studio, to making sure she is harnessing local resources and manufacturing locally, we're proud to have Lauren as a friend and wearer of Woosh.
What led you to create your self-titled womenswear brand?
After studying fashion in college, I worked for a few large companies as an entry level designer and it was more of an in-office fashion design experience. We were making decisions over the computer and I wanted to be in the factory seeing the work be done first-hand. I decided to launch my brand at the young age of 21.
How do you want women to feel when they put on your clothes?
I want women to feel themselves when they wear my clothes. To be able to take on the day and wear all of the hats that we, as women, wear. Professional, Mother, Partner, etc.
Where do you draw inspiration from when creating pieces?  
My inspiration comes from a variety of things... My current life situations (I am a mom of a 1 year old and a 4 year old), travel (wanting pieces that work in a suitcase and in different environments) etc.
You host fashion camps for children, why do you think it's so important to foster creativity starting at a young age? 
It is so important to have a creative outlet. It works a part of the mind that we don't always use. It's great for kids to harness this part of themselves.
What is your earliest makeup memory? 
Watching my older sister and her friends applying makeup. I would just sit there and watch them laugh and talk and that's how I first learned how to wear makeup. My daughter does the same thing with me. She loves to use the blush in the Woosh Fold Out Face makeup palette when I'm doing my makeup.
Your brand and Woosh Beauty work to empower individuals, what is a message that you wish all women would take to heart?
The message that I try to remember for myself and for others is that we are truly remarkable, stay confident, don't doubt yourself for a second, and support other women.
Visit Lauren's website here.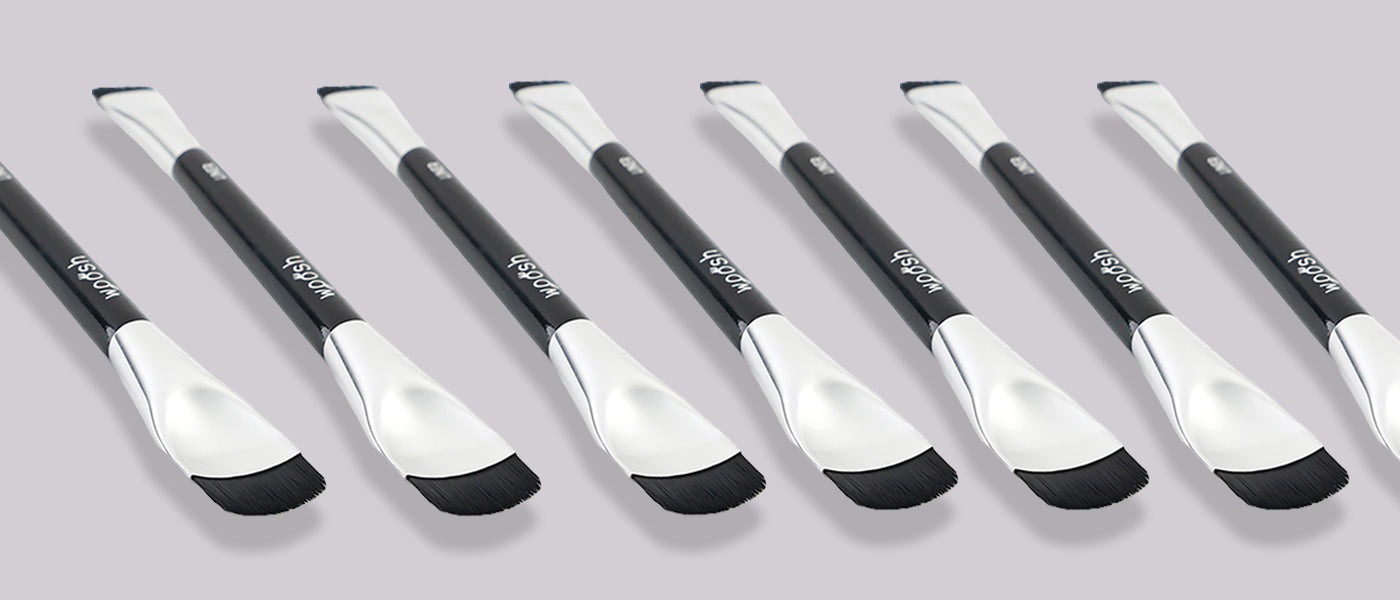 Arc Brush
If you're tired of your usual eye makeup routine (or don't even have one), we have the tool for you! Our double-ended angled eyeliner brush, The Arc Brush, our double-ended brush for zero-effort ey...
Read more