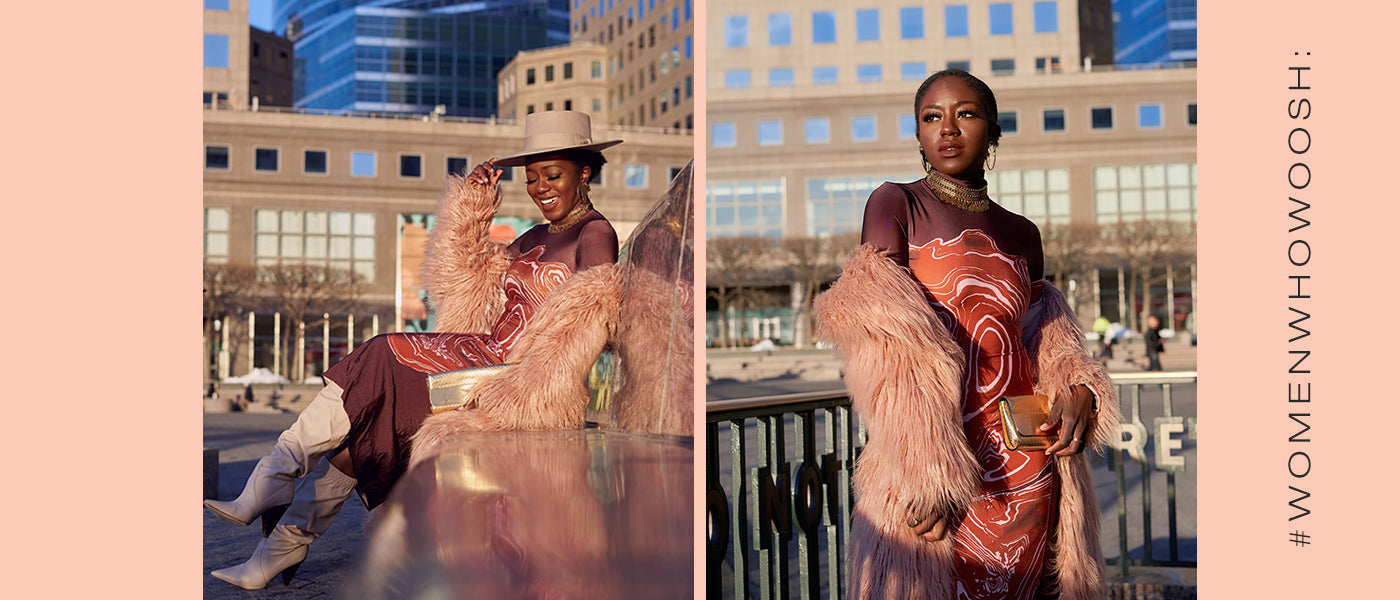 #WomenWhoWoosh: Amanda Finesse
A fashion influencer and model, Amanda Finesse certainly embodies "effortless glam" to us. But even more importantly, we love how she works to help other women feel confident! Read on to learn more about why we're obsessed with Amanda…
1) Tell us about your journey as an influencer & commercial model? What's inspired you?
Funny enough, I never had the idea to become a model. Growing up, I had low self-esteem due to the bullying I faced in school, so modeling was the furthest thing from my mind. In college, I joined the school's fashion club, and watched all the girls in runway practice, admiring their confidence and wishing I could be cool like them. One day I was at a friend's place and saw she had a professional photo of herself and I asked her "What did you take this photo for? Was there a specific reason?", to which she responded, "No, I just wanted to have a nice photo of myself to look at when I'm older." I decided that was a great idea and I booked a professional photoshoot. The photographer suggested that I start modeling for real, and after much coaxing and a few shoots later, I decided to take it seriously.
Modeling was a way to increase my self-confidence and it helped me see myself in a light I had never seen before. I wanted to be the inspiration for other darker-skinned girls who rarely saw women that looked like them in mainstream media... I wish I had that growing up. In comparison to my modeling career, my influencer journey is quite fresh. I started only a few years ago, in 2017, sharing my personal style and products I loved, and it just grew from there! As an influencer, I try to use my platform as an inspiration to other women to follow their dreams and crush their life goals. Being an influencer is more than just posting pretty photos online; it's about making a difference in your community and leaving an impact on the world.
2) What do you find that your followers are most excited to hear about or for you to share with them?
I think my followers love when I share info on being fabulous on a budget or with limited resources. I try to show that there are ways to live a fabulous life within whatever means you have available, and people love that!
3) What do you think is your best quality?
My best quality is definitely my ambition. Ever since I was young, I have created so many different side hustles and anything I've wanted to do, I've done it or at least tried. I always had this thought that, when I'm older, I want to reflect on my life and not have any regrets about not trying anything. It's better to try and fail, than not try at all. 
4) We know your makeup obsessed! How did you learn SO much?
I really started learning about makeup when I started modeling. There were times when I had to do my own makeup for a photoshoot, or a makeup artist didn't have makeup to match my complexion, so I had to bring my own. I quickly learned about undertones, blending, and application techniques after much trial and error. I also did a lot of brand ambassador and product specialist work for several beauty and makeup companies, so I went through a lot of training there. After being around makeup for years at countless photoshoots and runway shows, and through lots of influencer work, I became obsessed! 
5) Why did you start working with Woosh Beauty and is there anything specific you like most about our products?
Whenever a cosmetics company includes products for women of darker skin tones, I'm immediately intrigued. Growing up, there weren't many makeup companies that catered to darker women, and now in 2021 it's amazing to see companies being more inclusive. I liked the product offering that Woosh Beauty had, and I fell in love with the company culture and brand aesthetic. Everything is really clean and chic, and my favorite part about the products is how easy and convenient it is to use them. For example, the Fold Out Face kit that includes everything from face powder to eyeshadow to concealer and highlighter - it's genius! It's perfect for women who are always on the go, like myself, and eliminates the need to carry an entire makeup bag full of products. Even the multi-use Secret Brush is genius; you get so many brushes all in one! WOOSH Beauty is the epitome of effortless glam, which is a characteristic I try to embody and incorporate into my everyday life.
Follow Amanda on Instagram @amandafinesse!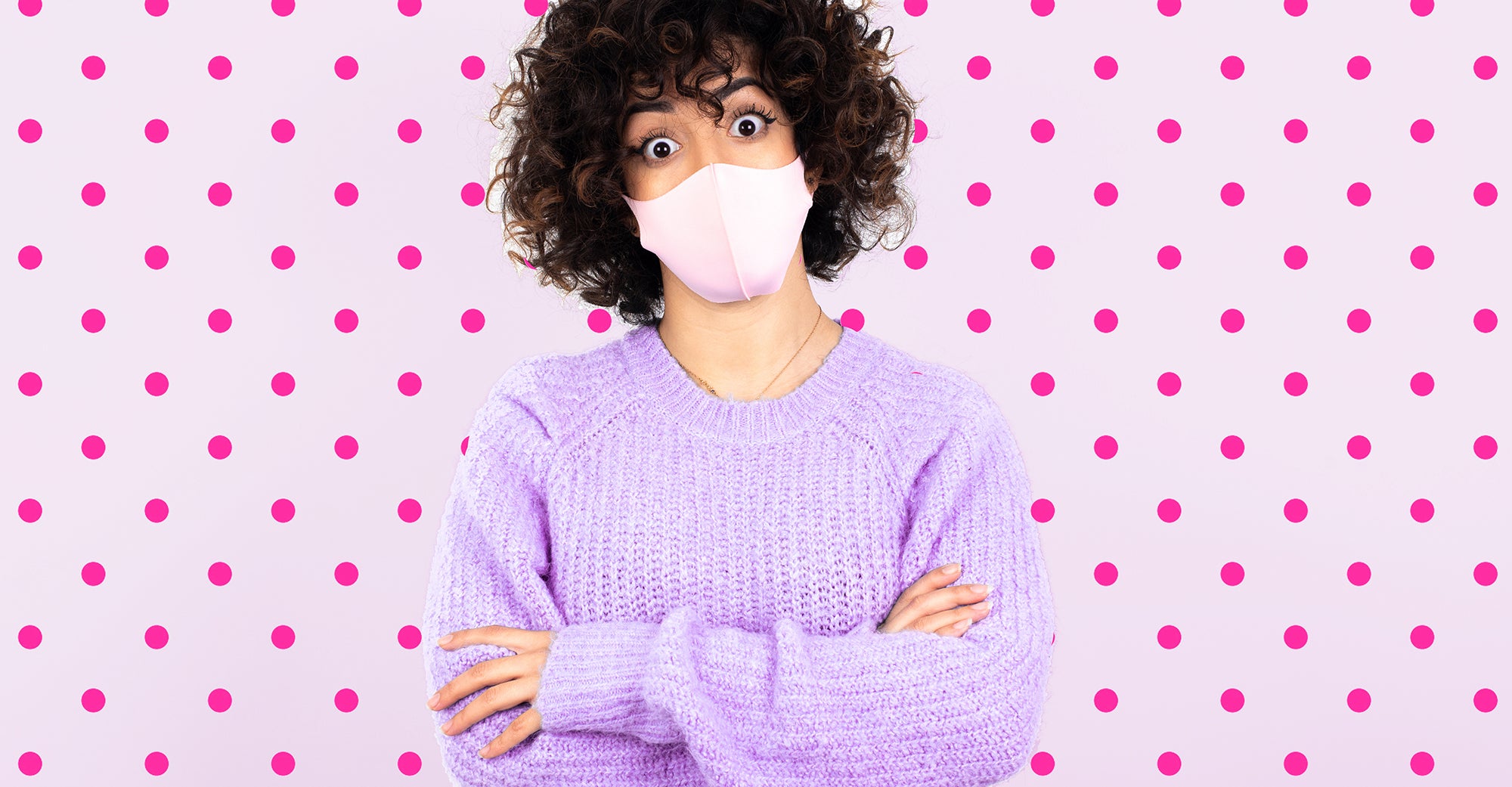 Acne
While the past year has been challenging for many, many reasons, one that's been on our minds at Woosh for a while now is the new, frustrating, skin issue that has popped-up (pun intended) - MASKNE...
Read more