Article: We're here for the Makeup Majority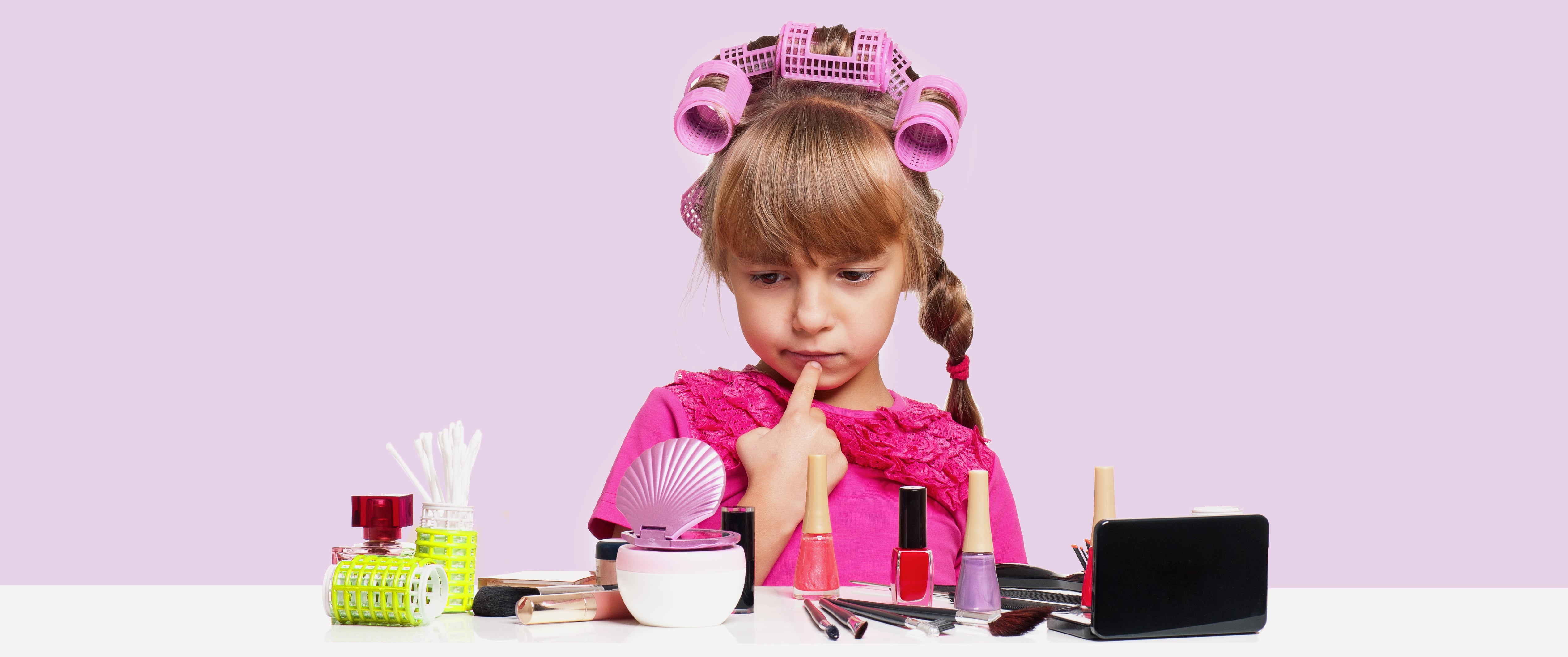 We're here for the Makeup Majority
If you wear makeup, odds are you probably have an earliest makeup memory. For me, I was 11 years old walking the aisles of my local F&M drugstore when a friend introduced me to liquid foundation for the first time. I wanted it. I neeeeeded it. I had to have it. So, instead of purchasing candy or a hair accessory as usual, I did my best to guess my shade and went home with a sleek, sophisticated jar of soupy beige makeup that was, without a doubt, going to transform me into the most beautiful and popular girl in 6th grade.
It did not. I remember the foundation feeling heavy and oily on my face and my dear mother kindly explaining to me that, when selecting makeup, we choose the shade we are, not the shade we want to be (which in my case was mid-summer Yasmine Bleeth, when in reality, I was more of a mid-winter Chelsea Clinton.) 
From that day on, my makeup routine (thankfully) evolved and then finally settled somewhere in my late teens/early 20s with a few go-to creamy concealers, whatever pinky/peach blush was on trend, a mascara, and 8173518725 lipsticks and glosses that I almost never wore.
Unless you came out of the gate with an inherent understanding of makeup and how to apply it, had a very sophisticated mother/older sister/cousin/aunt/babysitter, or were a child actor, there was probably a decent amount of trial and error involved in your early makeup days. For many of us, there still is. 
This is why we made Woosh. Woosh® Beauty is for all of us. For every makeup wearer who wants to look (and feel) great - quickly and easily, without having to earn a fine arts degree in order to understand what goes where. From our everything-in-one-place, numbered makeup palette,
The Fold Out Face all-in-one makeup palette
, to the first-of-their-kind
Even Eye Stencils
and
Corner Brush Eye Stamper
which allow you to get great, even eye looks on the first try, to our natural, non-sticky,
vegan lip gloss
that is so hydrating you'll want to wear it all day, every day - we make easy makeup that looks good. We even have a
full makeup brush set
, with every brush you need. So you can get your makeup on and get on with your life. Welcome to Woosh.