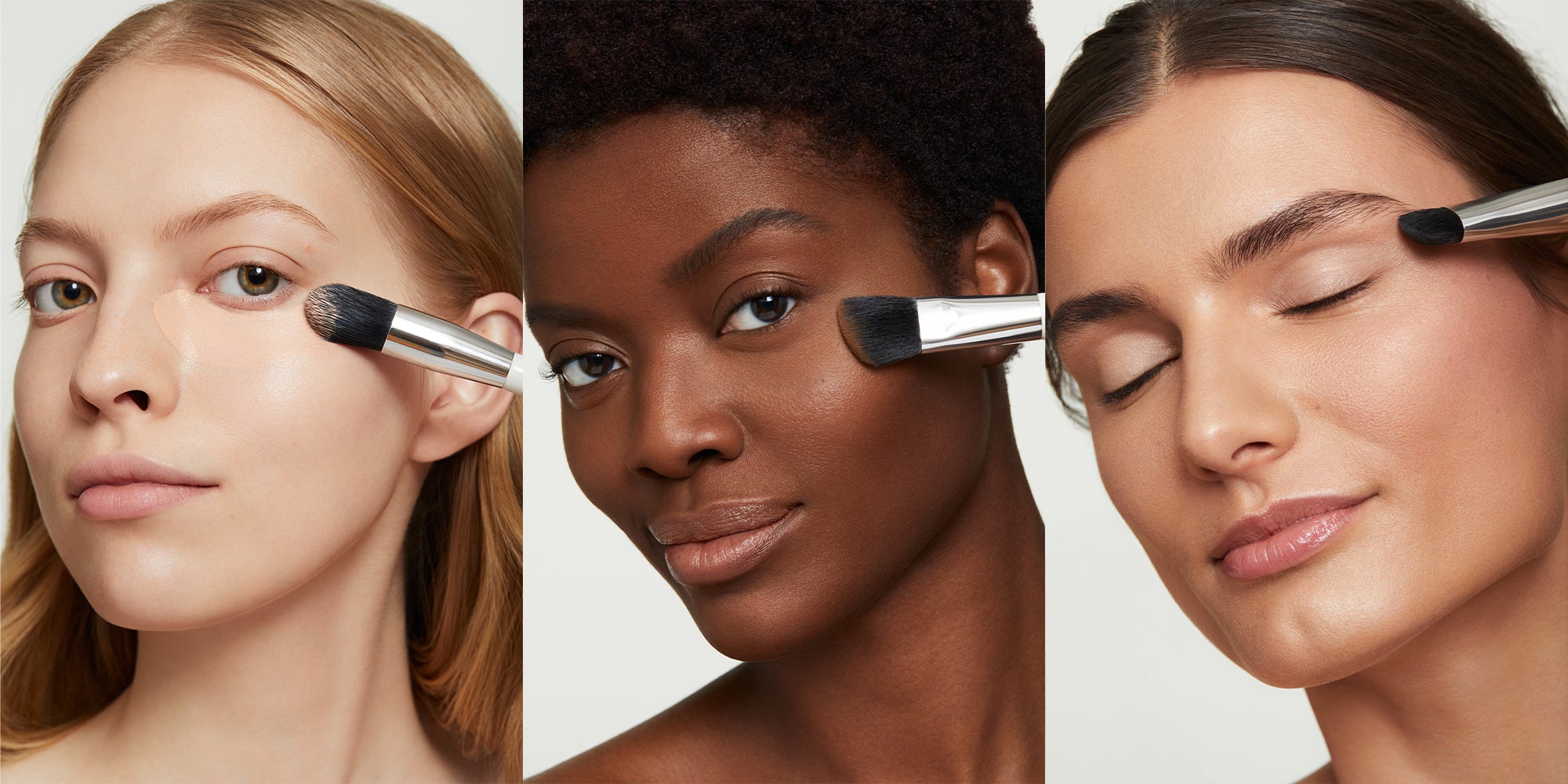 Getting into the Fold Out Face Instructions
We get it, sometimes instructions could use some instructions and here at Woosh, we are all about making your life easier. So, if you are the proud owner of a
Fold Out Face makeup palette
but still have a question or two about how to use it, you've come to the right blog. We recommend using the palette with our
Essential Makeup Brush Set
, but you can use whatever brushes you like. 
Still confused about which eyeshadow color goes where?

1) Start with "Base" and using a wide eye brush (or the shaved side of the Essential Eye Brush) cover your lid from lash to brow bone.
2) Using a smaller eyeshadow blending brush (or the straight side of the Essential eye brush) apply "Define" along your eye crease and blend to your liking.
3) Next, using an angled eye brush (or the opposite end of the Essential Eye Brush) dip it in "Line" and apply along your upper and/or lower lash line.
4) Finish using your blending brush (or the top edge of the larger end on the Essential Eye Brush) to apply "Shine" under your brow bone for an extra pop. 
Which Perfector should you use?
Whichever you want! Many people use the lighter during the winter months when they are not exposed to as much sun, and the darker during the summer. We use the darker to cover darker/bluer discoloration like under-eye circles and veins, and the lighter to conceal red blemishes like pimples. 
Why are they called Perfectors instead of Concealers?
We didn't dig the negative connotation that comes with "concealing" imperfections. We're all beautiful perfect unique snowflakes that should focus on enhancing instead of covering up. That said,
don't let the term confuse you - they're concealers. But like REALLY REALLY good concealers. Like 'go on 4k TV in the middle of a breakout and not stress out about it' good.
Do I have to follow the 5 steps in order?
Absolutely not! Do you! Live your life! The steps are merely our preferred way of applying makeup but if they're not for you, that's cool.  
Explain this shimmer to me. 
Oh girl, try the shimmer! You may be tempted to skip it if you're a minimal makeup person like some of us are. Do not. Use a fan brush, our
Blush & Blend Brush
, or even your finger if that's your only option and get some of that glowy goodness down the bridge of your nose, on the highest part of your cheekbones, your cupid's bow (cute little spot in the middle above your upper lip), and honestly, anywhere else you want the light to hit, making you look like a walking, Instagram-filtered goddess who is at least 5, hell 10, years younger than you really are. Phew, we're glad we went over this.