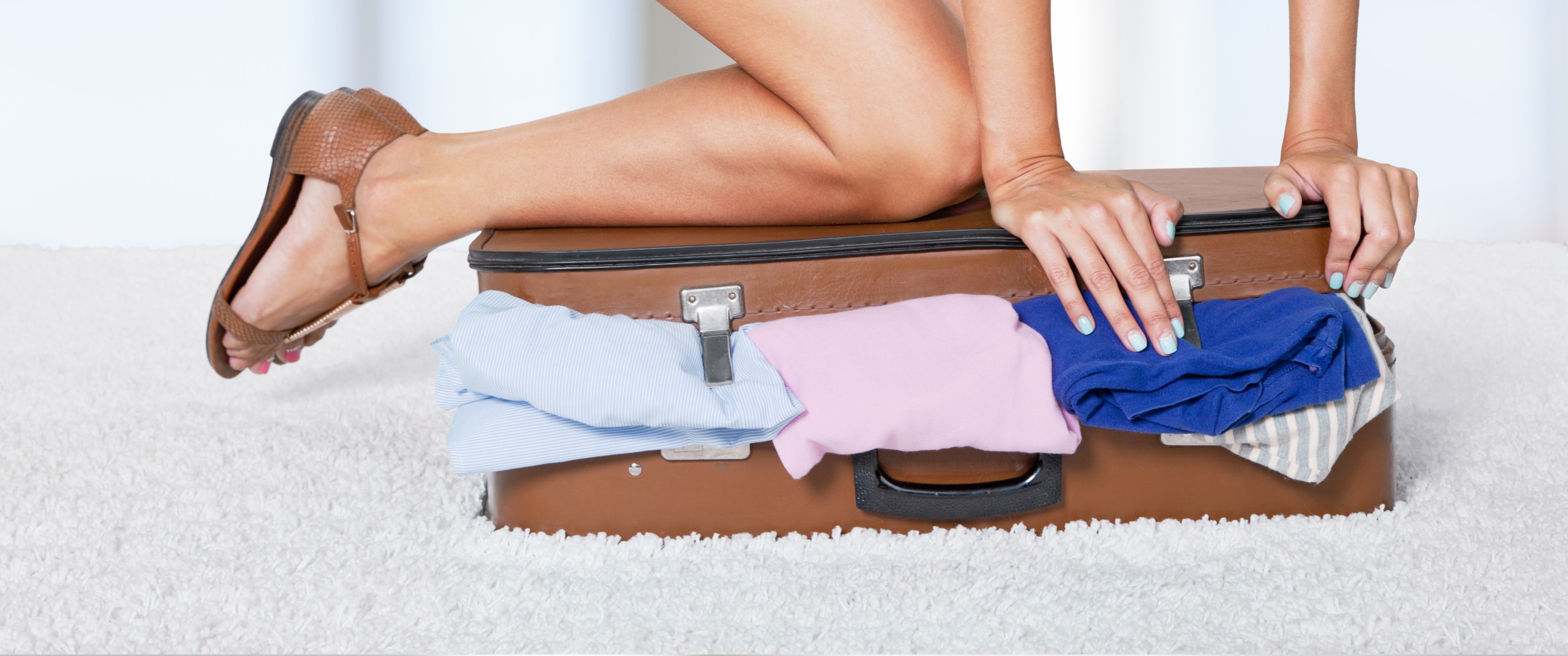 Tips for Traveling Lighter
Traveling around the holidays is difficult...and while there's not much you can do about delayed flights and cranky in-laws, you can take one matter into your own hands: overly heavy luggage! Here are 4 tips for cutting down on suitcase bulk.
1) Pack as much as you can in a color plan.  Pick 1 dark neutral (like black or brown), 1 light neutral (white, cream or light grey) and 1 pop of color (pink, red, green-- whatever you have a lot of in your closet).  Stick to these colors as much as you can so everything will mix & match, and you don't need to bring separate, complete outfits.  In other words-- remember that bringing a pair of shoes that only goes with one outfit is what leads to trouble!
2) Don't be afraid to ask your hotel or host what's available.  A quick call or text isn't usually a bother, and can save you from packing things like a hair curler, a garment steamer or a makeup mirror.  Just follow proper text etiquette-- keep it short & sweet, and send it mid-afternoon (studies show people are less stressed and most likely to respond between 3-4pm).
3) Remember that it's ok to rest on vacation!  Don't want to bring your hiking boots? Really not interested in checking out that bar back home? That's totally ok!  While getting outside your comfort zone can be great, so is vegging by the TV and catching up with family.  Don't "do it for the gram" or feel pressured to pack for anything you're not truly looking forward to. 
4) Embrace the Fold Out Face! A big part of the reason we designed our palette the way we did is so that you can travel lighter! With its streamlined, flat design (only .75" wide!), the Fold Out Face makeup palette slides into a pocket or purse and has every makeup item you'll need for your trip.