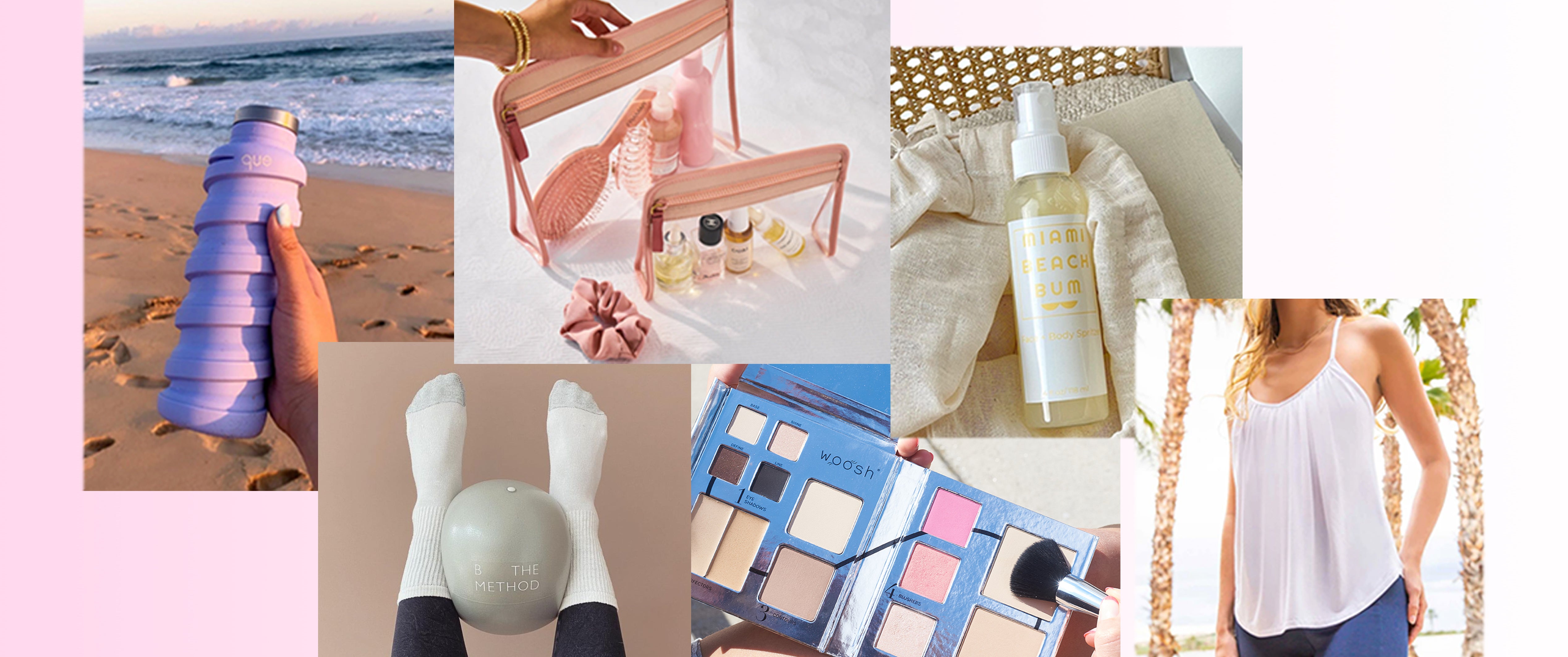 Woosh Approved: Summer Travel Finds
Calling all adventurers! Summer is in full swing which means, if you haven't already, it's time for some 'me-time'. So pack a bag and hit the beach, the open road, the lake, the woods, wherever! Getaways are good for the soul and travel allows us to escape our everyday lives even if just for a bit. Which is why we rounded up our favorite summer travel finds to make your next trip stress-free! 
Check out the below for some must-have items you don't want to travel without:
Que's Collapsible Water Bottle 
We all know plastic water bottles are a no-go, but sometimes a big bulky water bottle can be hard to lug around. Que's Collapsible Water Bottle is the perfect solution; it can compress to take up less space in your bag. Plus, it's dishwasher safe, saving you time and space. Stay happy and hydrated! 
Miami Beach Bum's Face + Body Spritzer 
We have all been there - you finally arrive at your destination to realize you forgot something! Luckily, Miami Beach Bum's Face + Body Spritzer helps minimize this risk because it functions as a facial toner, deodorant, and perfume. You can use this product as part of your everyday routine, and carry it around in case you need that extra spritz of freshness while you're exploring. Nothing about feeling sweaty or smelly is relaxing, so keeping this spray in your bag will keep your mind (and nose) at ease. 
Just because we are relaxed on vacation, doesn't mean we want to look any less fabulous. The Fold Out Face is the perfect, full face makeup palette that you can throw in your travel bag to take care of all your beauty needs. Whether it's an under eye touch up after a long car ride, or a little shadow to convert your look from daytime to evening, the Fold Out Face has got you covered! All 13 products are in one palette, making it easy to take wherever you go. Convenience without compromising how you look (and feel!)
Truffle Co's Clarity Jetset Case 
One common cause of airport stress – security. There is nothing worse than having your carry-on flagged because you forgot to take out your laptop, or your toiletries are too big. Luckily, Truffle Co's Clarity Jetset Case is TSA approved and the perfect size to fit all of your travel sized products. Plus, the top is clear, so you can easily spot-check everything you packed. Whether you're traveling by plane or going on a road trip, this case offers a chic way to keep everything is in one place.
Sometimes vacation is the only time when there is a spare moment to exercise! Lia Bartha's Stability Ball is the perfect tool to give you an effective workout wherever you are. Stability balls improve balance, tone muscle, and strengthen your core. Whether you are following a video routine, or doing exercises on your own the stability ball will take your workout to the next level.
Ever know exactly what to wear on a night out, but struggle with what to bring for your down time? You can wear this top on the plane, to the grocery store, or dress it up and go out on the town! The Slumber Party Top has a soft elastic Light Hug Shelf meaning that you don't have to wear a bra. It provides modesty, without bulky padding. This top allows you to feel comfortable and relaxed all day long.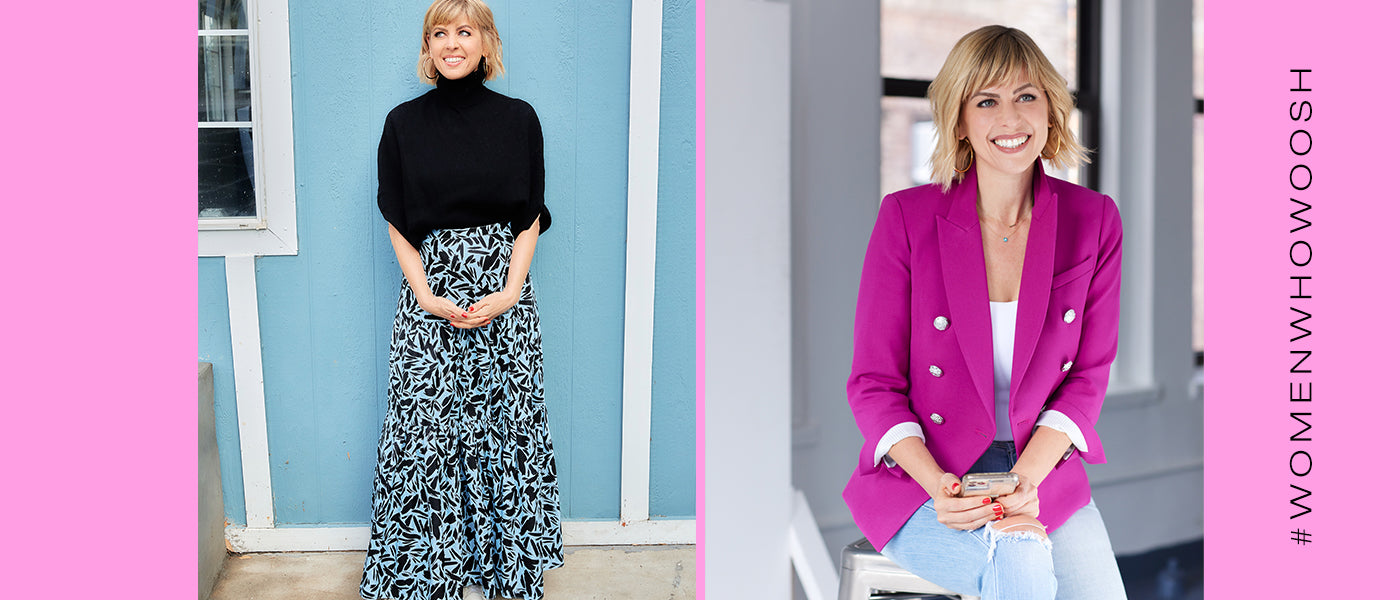 #WomenWhoWoosh
At the intersection of beauty, social media, and fierce female energy, you'll find Mimi Banks. She's a 20 year beauty industry vet, an entrepreneur, and a mentor to many, and Woosh is proud to call...
Read more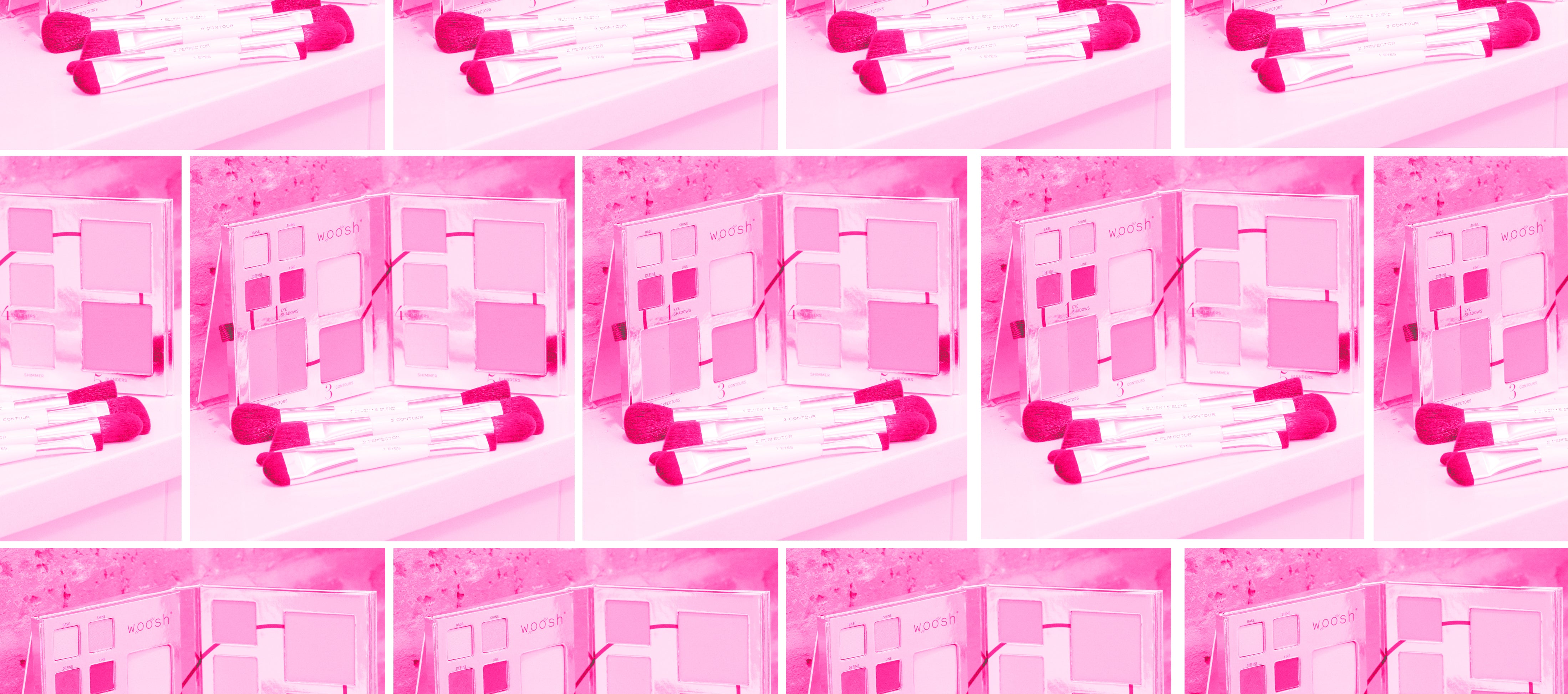 all in one concealer palette
Dark under-eye circles. Most of us have 'em, none of us want 'em! Sure there are plenty of ways to try and rid them - staying hydrated, getting plenty of sleep, having amazing genes. But, a much fa...
Read more