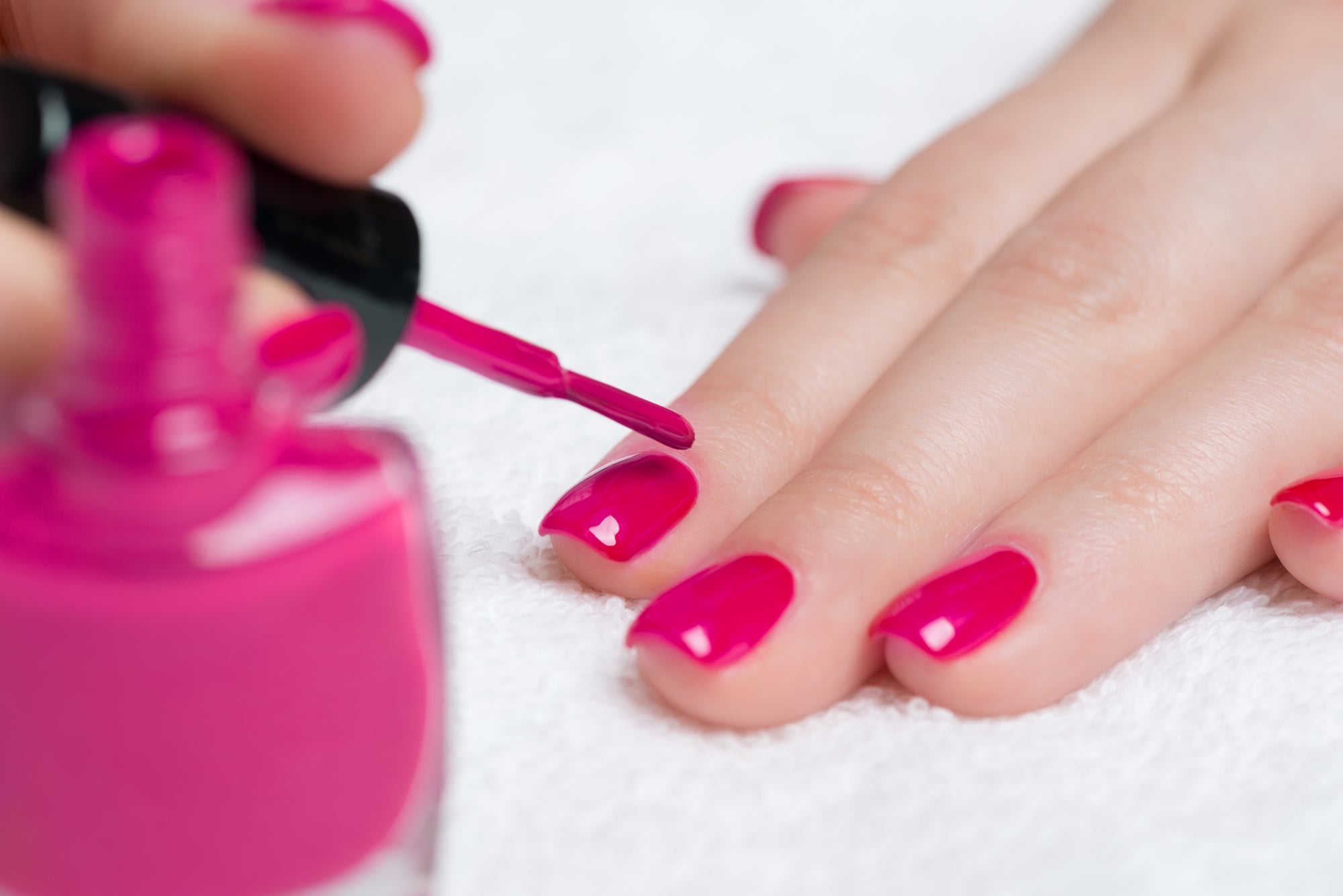 How to Paint Your Nails & Skip the Salon
Ever wish you were better at painting your own nails? US TOO! After all, manicures can be expensive and there isn't always time to go to the salon.  That's why we enlisted the help of an expert to give you some pointers for your pointers!
1) Keep in mind that newer polish (that's still thin and liquidy in texture) is easier to control than old, goopy polish, so don't hesitate to toss old shades and treat yourself to new ones.
2) Gently file your nails into a uniform shape- even if the nails don't need shortening.  Uniformly shaped nails are one the big reasons why a professional mani looks so damn good!  Unsure how to file and shape?  A "roundish square" is a safe bet and universally flattering.  Run the file across the very top of your nail several times, and then gently soften out the little peaks that form on the corners.
2) Get a tiny amount of polish on ONE side of brush; a dot is really all you need on the bristles.  Aim far away from your
cuticles
-- polish spreads (especially once you add a topcoat), so aim further away from the edges than you think you need to. Plus, when you inevitably mess up / overshoot, you still won't end up with a polish-on-skin mess.
3) When painting, try to create the same U-shape on the back edges all of your nails (in other words, don't let the shape of the
cuticle
be your guide).  Remember what brush strokes you did to create the first U so you can repeat the process on the other 9 nails.
4) Paint one coat and let it dry most of the way before you apply a second coat.  Don't skip the second coat-- it really makes a difference in the look of a manicure. Be sure to let your second coat dry/congeal for a few minutes before you apply a topcoat.
5) Utilize the power of a great topcoat, like
Seche Vite's dry fast top coat
 or
this top coat nail polish from Orly
.  A top tier topcoat can even out bumps and imperfections in addition to making your nails dry quickly and last longer.  Be generous with the amount of topcoat on the brush; you want to be sure to have enough to easily cover the entire nail without going back for a second dip in the jar.