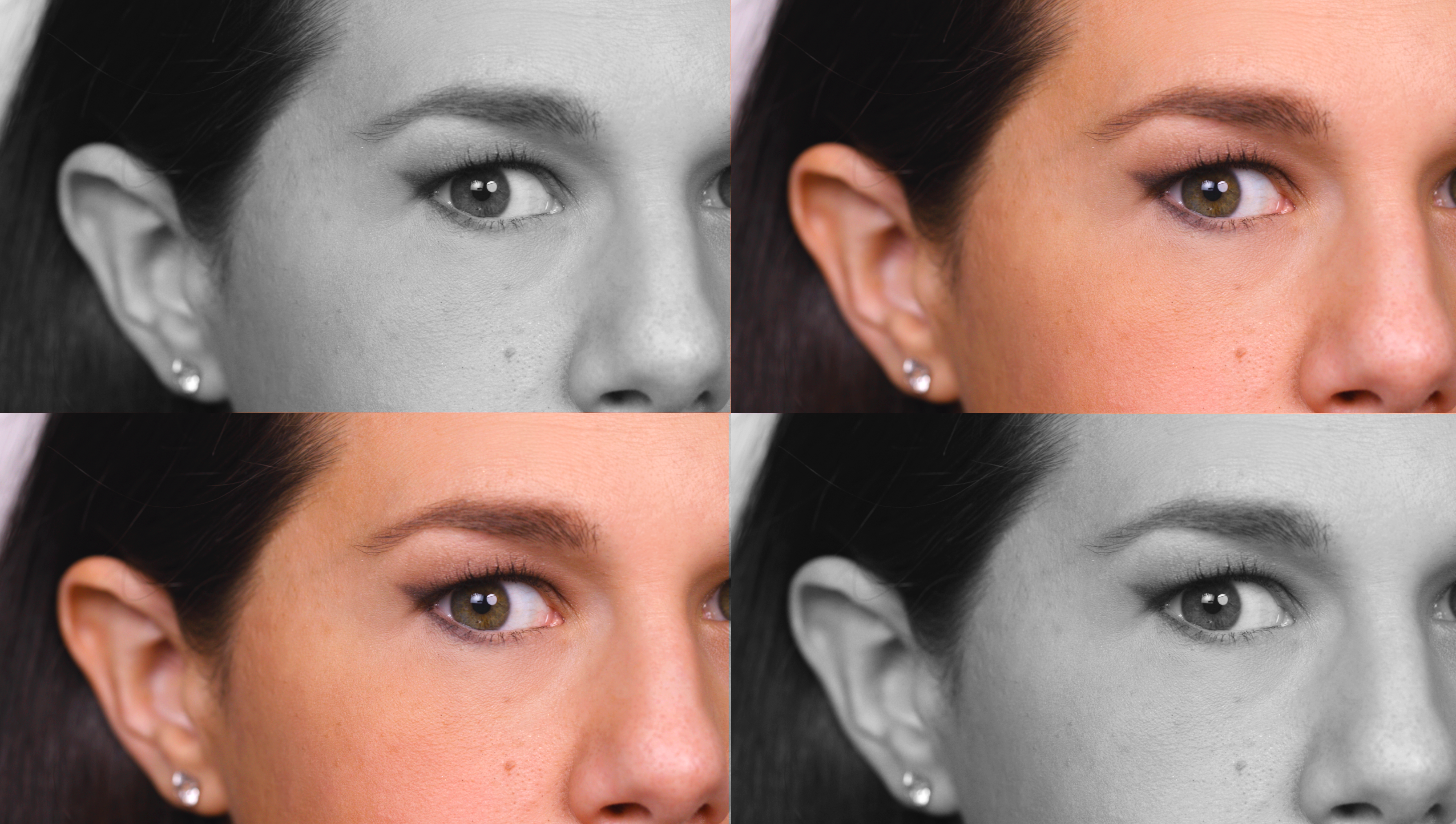 How To Do Eye Shadow on Hooded Lids
First things first-- let's explain what makes a hooded eye.  A hooded eye is when the brow bone comes down and covers the mobile lid (the mobile lid is the actual eyelid-- the part that moves up and down when you blink!)
Now, how to apply makeup to it:
Step 1: Apply a brown shadow all over your mobile lid and up into the brow bone (the "Define" shadow in our Fold Out Face palette is used here!) 
Step 2: While in your "natural, resting face," create a dark, V-shaped mark using the Corner Brush eye stamper on the brow bone. This will elongate the look of your eye and make it appear more open.
Since this mark is actually on the brow bone (see photo below), you'll want to fill downward to ensure everything looks great when you open your eyes wide, AND when in your natural resting position.  
Step 3: With your eye closed, use an angled brush to blend the dark color downward onto your mobile lid until it hits your lash line.
Step 4: Add some shine to the center of the lid and brow bone, and that's it!
TIP: Since the mobile lid is usually sandwiched under the brow bone in a hooded eye, we recommend applying a good setting spray (or using an eye primer) to make sure the shadow on the mobile lid and the bottom of brow bone stay in place.
Shop: Fold Out Face palette and The Corner Brush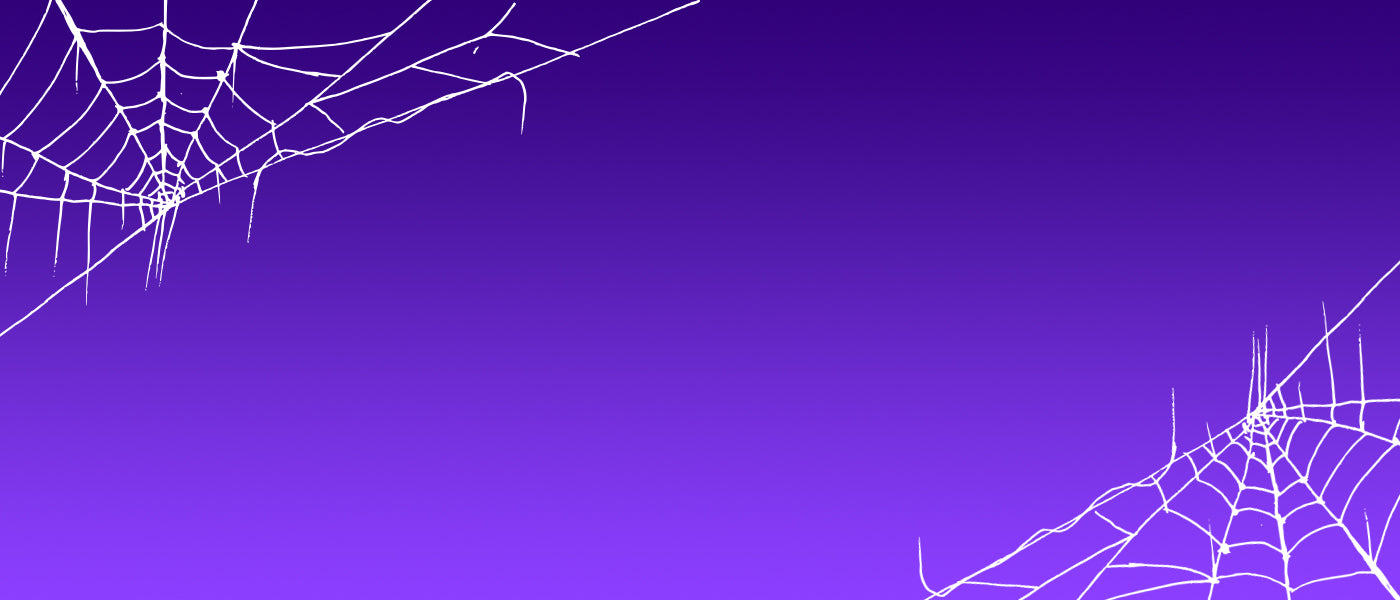 Here at Woosh Beauty, we LOVE Halloween! It's a really great time of year to let your creativity shine and be as authentic and silly as you truly want to be. We encourage you to dress up and have a...
Read more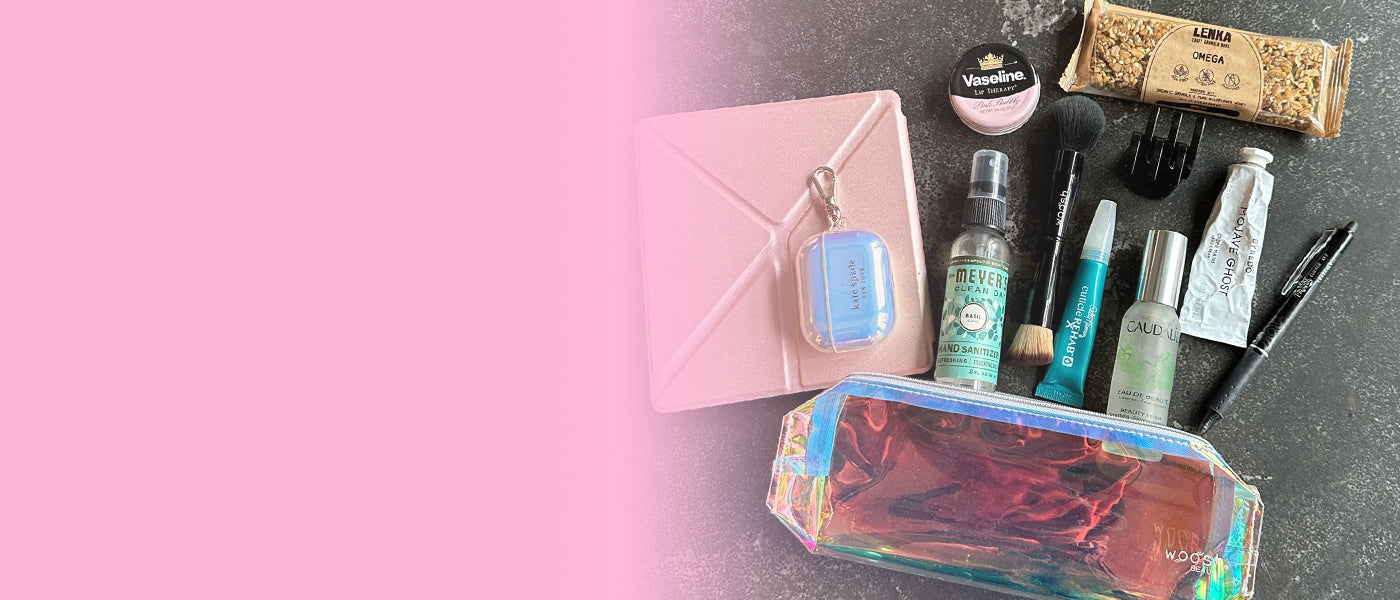 Gift Guide: What's In Andrea's Bag
When you want to get a thoughtful present that you know your friend/mom/sister/niece/etc. will really love (and use!) our founder, Andrea, knows all the must-haves! She is someone who keeps her lif...
Read more