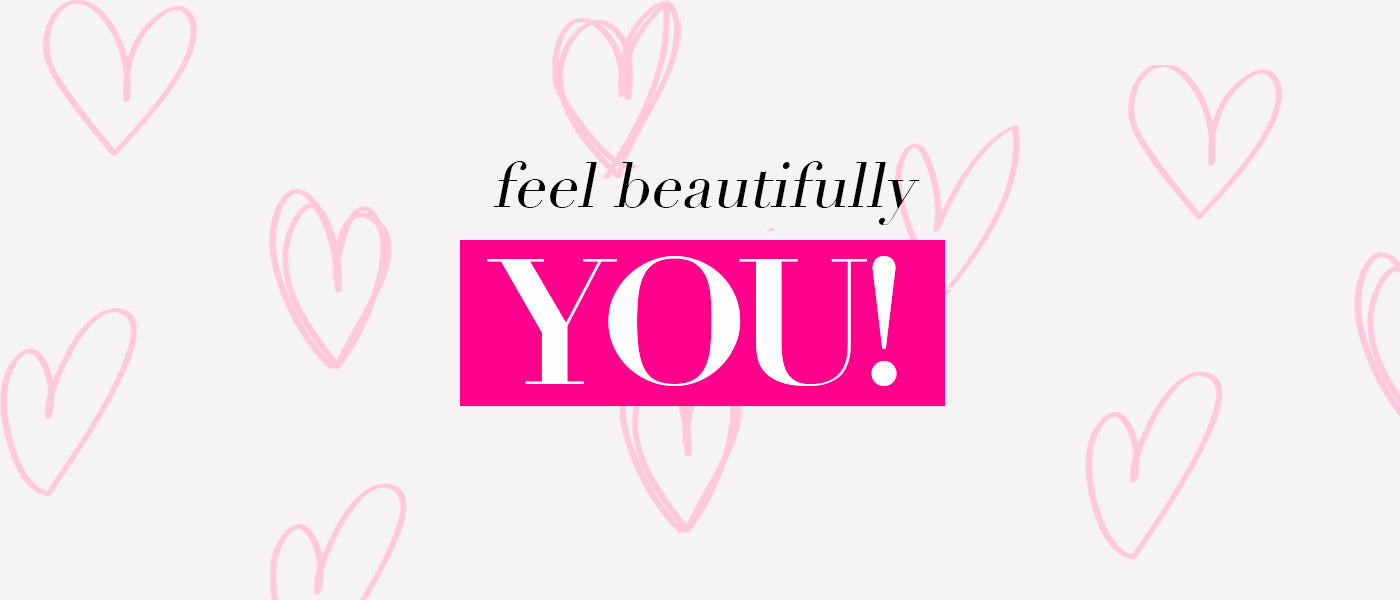 Feel Beautifully *YOU*
We made it to February, everyone! Woohoo, we're one month closer to spring! Historically, January and February tend to be rough for most of us. The holiday high has worn off, everyone is back to business, the weather is wildly unpredictable, and in most climates (whether cold, dry, or sunny) our skin tends to suffer. It's easy to feel less comfortable in our bodies. Maybe it's some extra winter weight, the affects of being more sedentary, the lack of vitamin D... whatever it is, we tend to be harder on ourselves during these winter months. 
Well not this year! At Woosh, we've decided that, this February, we want you to feel beautifully YOU. And we have a few ideas for how to do it.
Treat yourself to a nice moisturizer.  Along with the rest of our bodies, our skin needs moisture now more than ever. So find one that you truly love to apply, and turn it into a daily self-care ritual. Maybe you like a lightweight, fast-absorbing lotion, or a heavier night cream. Maybe it's an oil. Whatever it is, take the time to figure out your skin type (dry, oily, combination) and research a moisturizer that will give your skin what it deserves. Keep in mind, "nice" doesn't have to mean "expensive".
Care for your hair.  You wear your hair everyday, and when you're "having a good hair day" it can change your entire mood. It's so, so easy to ignore our hair, to toss it up in a ponytail or hide it under a hat and go on with our day. By granting yourself the time (even if it's just once a week) to style your hair, you'll instantly feel some extra pep in your step. Trust us, it's science. ;) Try an at-home hair mask, splurge on a new shampoo, or upgrade your brush. 
Wear makeup that makes you feel beautiful. Makeup shouldn't be complicated, time-consuming, expensive, or frustrating. It should be a tool used to make you feel more confident. That's all. And this may sound like hyperbole, but we truly believe that our Fold Out Face all-in-one makeup palette can change lives. The gentle, lightweight noncomedogenic formulas are safe for your sensitive skin, while also delivering exactly the buildable coverage you need, from minimal to full. Thousands of women have ditched their liquid foundation in favor of the Fold Out Face, and the bonus is that is also comes with all of the curated colors (blush and eyeshadow) that you need for daily wear. The tile technology in the foundation powders allows your natural skin to breathe, and each product, from eyeshadows to creamy concealers, to highlighter, was scientifically formulated to layer together, giving you a gorgeous, natural glow. The Fold Out Face makes it easy to feel beautiful. 
This month, we're here to remind you to love yourself. Take care of your skin, spend some time on your hair, wear makeup that feels good and doesn't hide your natural beauty under a bunch of heavy oils or cakey powders.  
This month and beyond, you are beautifully YOU!
#beautifullyYOU #wooshbeauty