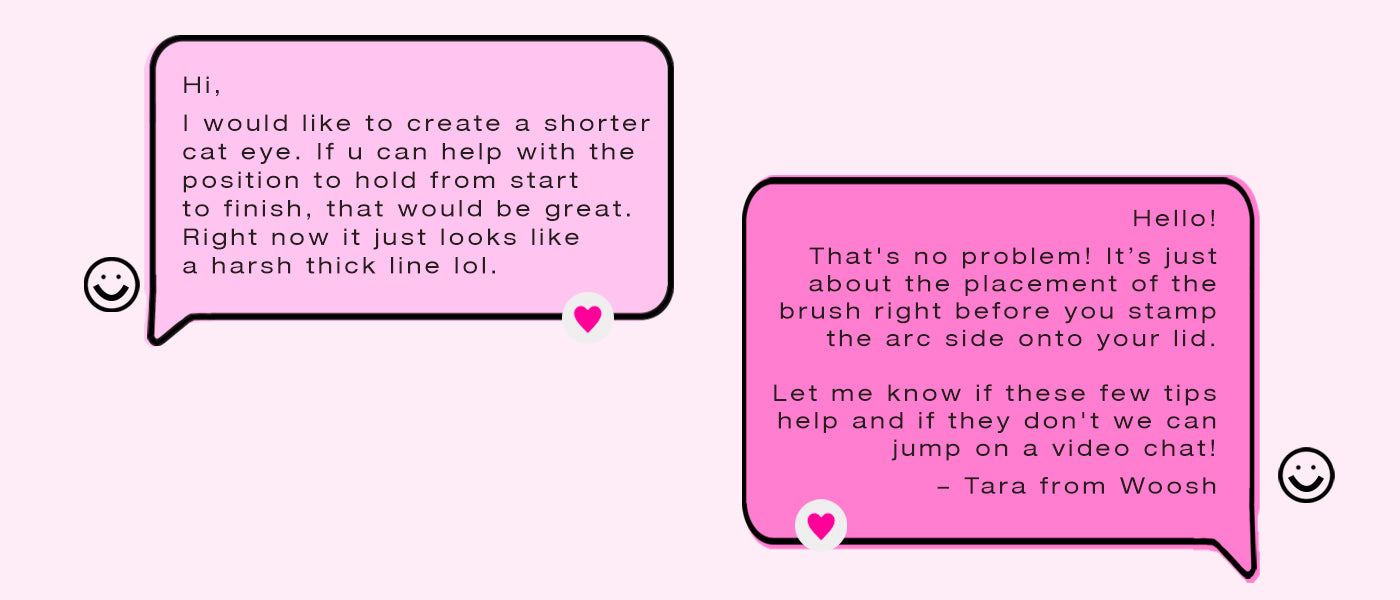 Woosh is here to help - ask us your questions!
What good are clever beauty tools if you aren't sure how to use them? At Woosh, we want to ensure that you feel comfortable using our products so that you can create any beauty look you desire! Check out a real, recent conversation between a customer and Woosh, and see how easy it is to reach out and learn more about our products.
Always feel free to email us any of your burning beauty questions - a Woosh concierge will get back to you too!
----
Customer: Hi, I would like to create a shorter cat eye. If you can help with the position to hold from start to finish, that would be great. Right now it just looks like a harsh thick line lol.
Woosh: I see, that's no problem! It just about the placement of the brush right before you stamp the arc side onto your lid. It does take time to get used to using, as this is a brush of its own kind and it's unlike anything that's out there.
Let me know if these few tips help and, if they don't, we can jump on a FaceTime.
First, make sure to hold/position
the Arc brush
as straight-on as you can for the stamp. The brush handle itself should not be on an angle at all while stamping. This will assure you to get the best stamp regardless of the length of the cat eye you desire. Then, once you are holding the brush correctly (the brush should be loaded with an eye shadow color of your choice) close your eye and choose the length of the cat eye you'd like.
*Another tip for a more precise stamp mark is to wet your bristles a little before you load the brush with eyeshadow. This will help the stamp be as exact as possible. 
How to see how long the cat eye will be regardless of the bristles size:
1. As your eye lid is closed place the brush along your lash line. (The Arc Brush shape should match the natural shape of your lid.) 
2. What you want to look at is how much of the bristles are left past the outer corner of your eye-- this will determine the length of the cat eye. For example: the less bristles that hang off from the outer corner, the shorter your cat eye will be. The more bristles that hang off from the outer corner, the longer your cat eye will be.  
I hope this helps and makes sense as you read it! Sometimes it's tough to direct through text, so by all means please tell me if you are still confused.
Customer:
 I think I got it! Great instructions, I practiced on my lunch break. You did a good job explaining. If I need any more help, I will reach back out to you . On a side note,
the Fold Out Face palette
, is that cream or powder? I don't do well with powder, I feel it dries me out, and looks less dewey and I prefer cream foundation.
Woosh: 
That's wonderful!! Happy that it read so well and that you feel better using the brush! Please reach back out if needed.
As for the palette-- I felt the same way too! I never liked the way other powders made me feel/look. But the Fold Out Face Palette is definitely a little different once you start to understand the whole product! 
My best *personal* advice (because I like a dewey, heavier look too) on using the Fold Out Face is:
- I definitely apply a moisturizer or oil to my skin prior to using the palette.
- After I'm oiled up, I go right in for the cream concealers. (I use this
ALL
over, even in places where I don't need to "correct anything") It's so buildable and creamy. It totally replaced my liquid foundation.
- Then, I go in and use the contours, blushes and foundation powder just to lock in the under layer of concealers. 
-Lastly (which this is a very important step for me) I spray a setting spray on my face to ensure I finish off this dewey full face look that lasts ALL day. 
I would 100% try it out. The palette has changed my makeup routine for the better: less time spent, good formulas & I feel more like
me
! (doesn't feel too cakey/heavy looking although I do like to be fully covered etc.)
Customer: 
Thanks again for all the information you provided. I just ordered light/ med! I will reach out if I have any questions.
Thank you!!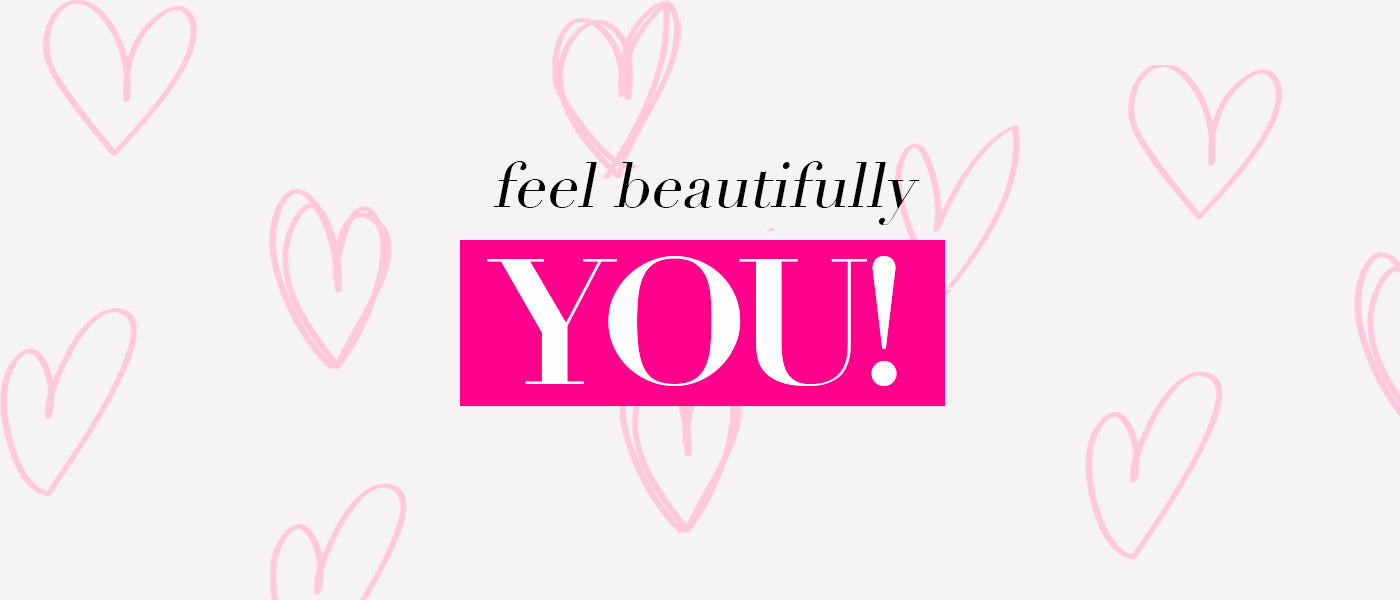 filter-Woosh in the World
We made it to February, everyone! Woohoo, we're one month closer to spring! Historically, January and February tend to be rough for most of us. The holiday high has worn off, everyone is back to b...
Read more