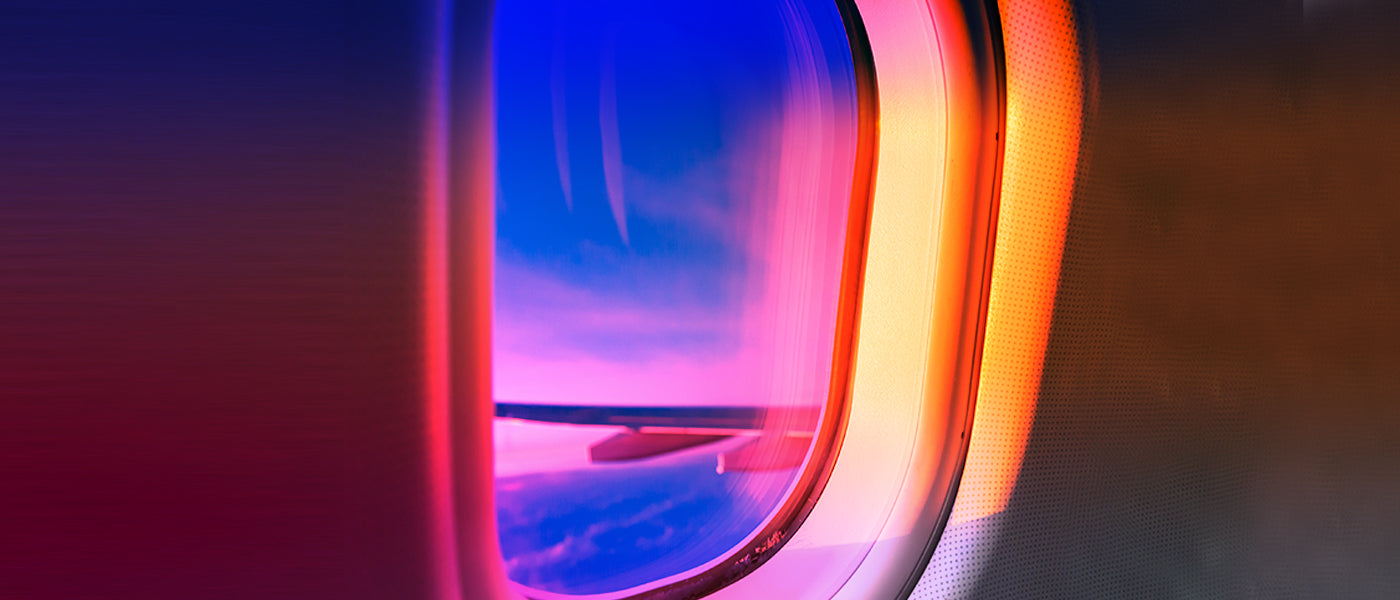 WooshApproved: Time to get away!
Have you been bitten by the travel bug? I think at this point we all ready to put up our OOO notifications. 😂 And there's nothing wrong with some pre-travel purchases, especially when they are a necessary upgrade or an essential you never knew you needed. Check out these carefully curated travel essentials that will make your next trip a blissful breeze.
We know you say it on every trip, because we do too - a laundry bag!
This often overlooked-while-packing item is so helpful when you have dirty laundry on a trip and nowhere to stash it. This efficient & portable travel bag is the perfect way to keep your suitcase organized by keeping the dirty clothes separate. It's made of super lightweight, yet durable material and is tear and moisture-resistant. 
Pro tip: it's machine washable for easy care.
A new-ish organizing travel trend you NEED to get behind, Packing Cubes! We're serious, it may look like another thing you have to "do" while you're packing, but you'll see once you have 'em - they're worth it! Who wouldn't want to fit more things effortlessly into their suitcase? On top of that, all of your clothes stay organized, making it easy to find what you need without fully unpacking. Away's Insider Packing Cubes (set of 4) come in 7 different colors!
Benevolence's Plush Velvet Square Jewelry Box Organizer is the perfect way to travel with jewelry. Its spacious yet super compact design has room to hold multiple earrings, rings, necklaces and bracelets, yet is small enough to fit in your luggage or in a small bag! Best for safe-keeping and, above all, prevents your necklaces from tangling! 

Made with a Mission: Every Benevolence purchase results in a donation to Water Mission, an organization that helps build sustainable clean water supply systems around the world. 💕👏
As much as we all need packing help, we also have to make sure we take care of ourselves in the process! Caudalíe's travel size Beauty Elixir is a must-have face mist, perfect for travel! Our office gals like to call it "a spa in a bottle." Whether your skin feels dry & dehydrated from the plane or you just need a midday pick-me-up, this spray enhances your complexion's glow, tightens the look of pores, and sets makeup. Best of all, it's vegan, cruelty-free, and 100% natural.
In need of a suitcase upgrade? Calpak's Ambeur Carry-On Luggage has got you COVERED! Really though, suitcases don't last forever, and you never want to actually be on a trip when something goes wrong with your current one. This 21 inch hard-side, carry-on suitcase is ultra lightweight. It come in 4 colors, is expandable, includes carbon steel bearing wheels, has a built-in TSA lock, and comes with multiple interior pockets.
Last, but definitely not least, the Woosh Beauty's Jetsetter Bundle! The ultimate on the go makeup kit, this set comes with everything you need (makeup & brushes!) in one custom, hard-sided, neon pink carrying case, perfect for travel.