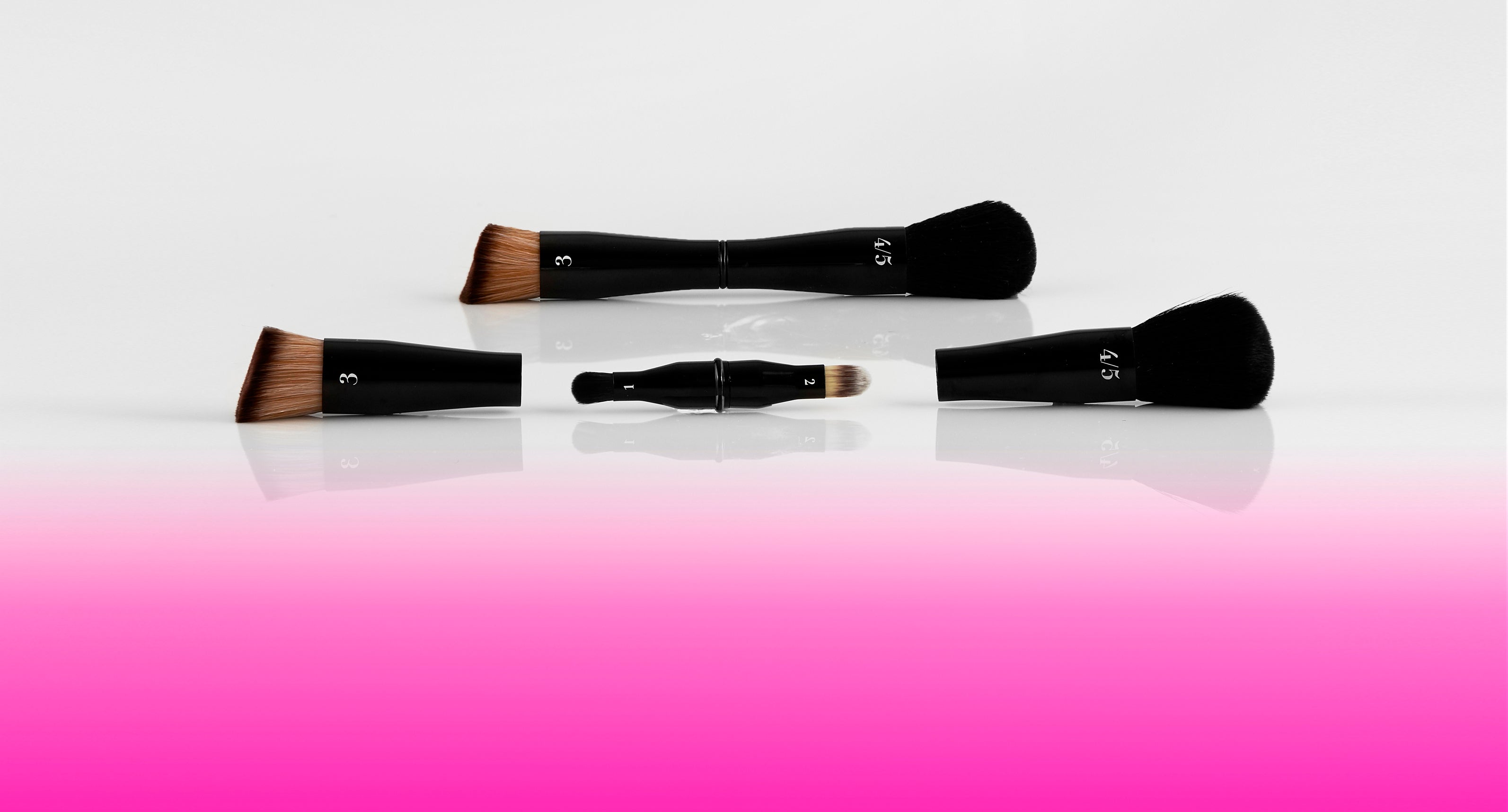 The Secret's Out - The Secret Brush is Now For Sale!
Originally intended as a travel companion to the Fold Out Face when you need something compact (but high quality) to apply product, we heard over and over that this little nesting brush really deserved her own spotlight. And we agreed! The secret behind the secret brush set is that, while at first glance, it looks like one of our signature double-ended makeup brushes, it's actually 4 brushes in one.
Fully assembled, the larger, fluffier sides are for makeup application steps 3 (contour) and 4/5 (blush & blending powder). But once you pull them apart, you reveal a smaller, double-ended tool with brush ends specially designed to apply step 1 (eyeshadow) and step 2 (concealer). We put all of these brushes in one easy tool that snaps in place and fits anywhere to give you an easy alternative to bringing your 
full makeup brush set
with you.
Great for when you're carrying a small bag, need to slip it in a pocket, or we've also heard it's the perfect brush to bring with you for impromptu overnights with "friends"...

 

wink wink. 
Whatever you choose to use it for, we hope you'll pick one up and let us know what you think!