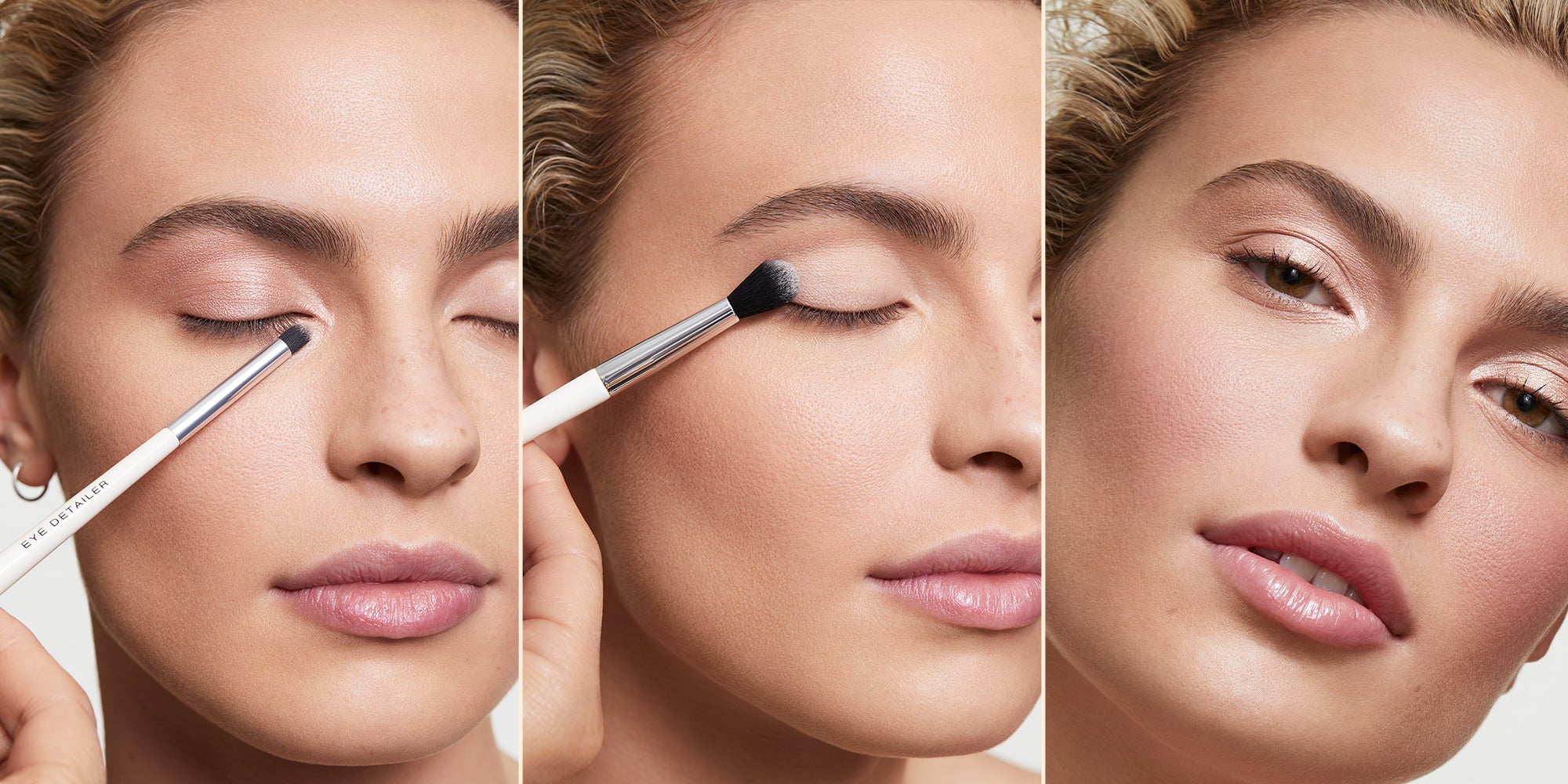 HOT MESS MAKEUP TIPS TO GET YOU THROUGH FLU SEASON
It's flu and cold season. Eugh! Of course, when you're feeling monstrous, your best plan of action is to hit the sack or park yourself on the couch with plenty of fluids and your good friends Tylenol and Netflix for company. But oftentimes, you have to buckle up and face the world. Because… life.
Being sick, however, comes with many challenges. Obviously, being plagued with zero energy, a pounding headache and a sore throat that feels like you swallowed a pound of nails overnight is far from ideal. But so is the fact that you look just as cruddy as you feel. And that's how we can help. Because we might not be trained medics, but when it comes to makeup, we are your people.
From puffy, watery eyes and a red, sore nose to dry, flaky skin and chapped lips 'flu face' is a real thing this time of year. But the struggle to hide it doesn't have to be such a big deal. Here are five simple ways to use your Fold Out Face Palette – along with a few other trusty makeup tools – to help present your best, beautiful self to the world. Just don't forget the Kleenex!  
1. Prep Talk
No amount of makeup is going to cover up parched, flaky skin that's dying of thirst.. So before you even think about grabbing your makeup brush, ensure your skin receives some full-on moisturization.
Winter is the worst time for skin dryness because cold air lacks humidity which means there's little moisture in the air and therefore less moisture for your skin to lap up. To nurture your skin back to life, go big on moisturizer – day and night – and, as tempting as it is to cleanse and shower in scorchio water, don't. Hot water strips your skin's barrier function which makes it even more susceptible to dryness, dehydration and irritation. Instead, wash in lukewarm water, using a gentle cleanser, then pile on plenty of moisturizer. Concentrate on areas that really feel the hit when you're sick – aka your nose, chin and  around your lips – and apply it while your skin is still slightly damp. This'll help trap in tiny droplets of water. Free moisture! Gotta take that while you can.
After moisturizing, round off your skin prep with Pre Face Primer. Not only will this magical primer help boost your makeup's staying power, but it also contains epic moisturizing ingredients like hyaluronic acid and baobab seed oil to put the pep back into your skin's step. 
EXTRA TIP: If any areas of your skin are feeling particularly parched, treat them with petroleum jelly before bed. It's an age-old trick, but it works. If it 'aint broke, don't fix it, right?
2. Eyes & Shine
If your eyes are suffering with dark shadows and puffy bags the size of a small country, pop a couple of cucumber or raw potato slices over them for 10 minutes, before applying your makeup. Cucumbers are super hydrating and also contain anti-inflammatory properties to help tackle redness and irritation, while potatoes are packed with enzymes that work hard to brighten the skin. The coolness also constricts the blood vessels around your eyes to firm and tighten the skin. Bonus. 
Makeup-wise this is definitely not the time to perfect your smokey eyes as dark colors (especially ones with blue-black undertones) will draw attention to tired eyes – no matter how much concealer you use! Instead, apply a light shadow to the inner corners of your eyes to fake a more wide-awake look and use warm, golden tones over the lids to help brighten up the entire eye area. Not tried our Fold Out Eyes – Bright yet? Then now is the perfect time to get on that. It even contains a devilishly creamy concealer to help deal with dark circles and redness.
Like Magic Mascara is also going to be your friend right now as this will lift your lashes and open up tired eyes. Apply a couple of coats to your top lashes, but maybe leave the bottom lashes alone if you're suffering with sore, watery eyes. Our mascara is pretty budge-proof, but still, fluey eyes can beat even the best of them!
3. Conceal The Deal
Redness is a dead giveaway when you have a cold, so before reaching for your foundation, knock that redness back a notch with some butt-kicking concealer.
When it comes to concealers, some lesser mortals can be drying on your skin, getting stuck in flaky areas and, frankly, making you look worse than you did before. Not so with our creamy Concealers which are smooth, comfortable and contain vitamin E to help soothe, calm and relieve angry skin. Yes, they really are that good. Dip your Concealer Brush in your chosen shade and lightly work it over any areas that need calming down. Use the small end for targeted areas like under your eyes and around your nose, and the domed end for larger areas like your cheeks and forehead. And don't forget to blend.
4. Face Facts
Bronzer can look all shades of wrong in the winter – especially if you're feeling washed out and run-down – so don't find yourself falling deep into a bronzing rabbit hole. Instead, stick with an apricot or peachy-toned Blush to brighten sad skin and breathe life back into your face. Trust us, a little bit of warm color on your cheeks can hide a multitude of sickly sins!
Light reflecting powders have a similar effect, so if you feel like your cheeks already have enough color in them, stick with foundation only and finish with a little dusting of Shimmer, instead.
OK, nearly done. But wait because you may still have a little unwanted color around your nose (that's the sign of a cold, right there!) and some unevenness all over. Don't worry, though, because that's what your Foundation is for.
Your skin is likely to be more pale than normal (red patches aside) so go for the lighter shade in your palette to help color-match with your complexion, and use a large, fluffy brush like The Essential Blush & Blend Brush to blend it all over your face and neck using circular motions. The great thing about our foundation powders is you can apply just a light dusting to soften your skin tone or keep building color for more coverage. Chances are you might need the latter right now ;)
5. Lip Service
Your lips take a major hit when it's cold outside and you've got your own cold to deal with. The skin on your lips doesn't have a lot in the way of sebaceous glands to keep it naturally moisturized, you see. That's why lip balm is a natural go-to. And we hear you.
Apply a good layer of heavy-hitting balm before bed and don't forget to apply it slightly over the edges to moisturize the skin around your lips, too. This area is notoriously dry. And if you have flaky skin ruining your mojo? Gently massage a Q-tip over freshly balmed lips to help exfoliate dead skin.
Finally, balm is all well and good at night, but don't underestimate the power of lip gloss for when you need to face the world. Our Spin-On Lip Glosses are awesome for helping to lift your face, reflect light and make your lips look hydrated and plump, rather than sad and parched. Try a warm shade with golden undertones like Glam Peach or choose a darker tone like Rich Copper to add a little more color to your complexion.
And you are ready to face the world!
Now stay healthy, people. And if you can't stay healthy? Well, at least you know how to fake it ;)
Smokey eye troubles? We got you covered! Our Fold Out Eyes- Smokeshow bundle is the perfect combo to accomplish your eye look. Included in this bundle is our award-winning Corner Brush Eye Stamper®...
Read more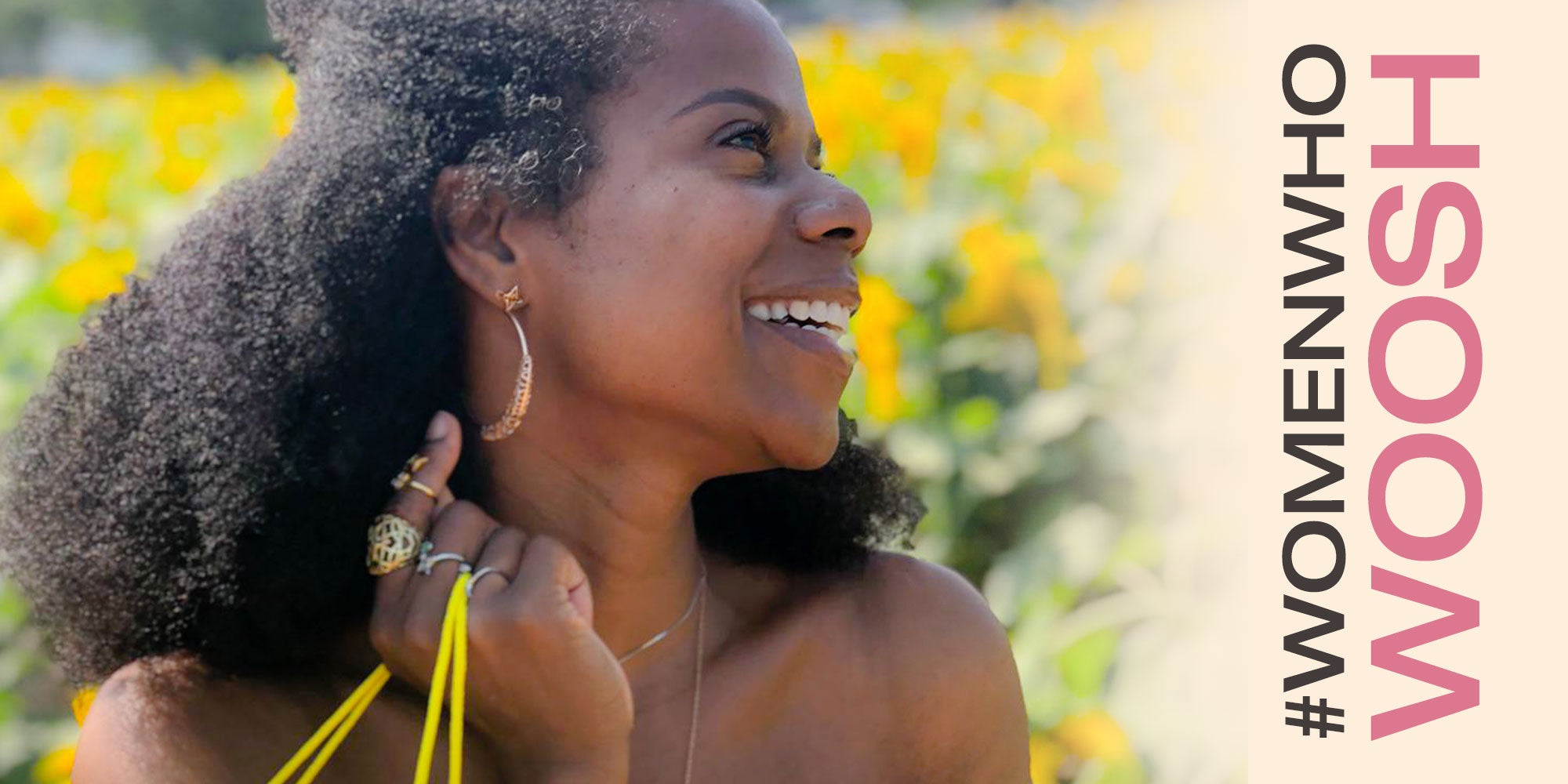 #WomenWhoWoosh
We recently met and got to know an extraordinary woman, artist, and all-around ray of sunshine, Lia Key. Her line of designer, stainless steel jewelry with meaning, Valencia Key, is all about helpi...
Read more