Article: WOOSH APPROVED: LIFE ORGANIZERS YOU NEED FOR FALL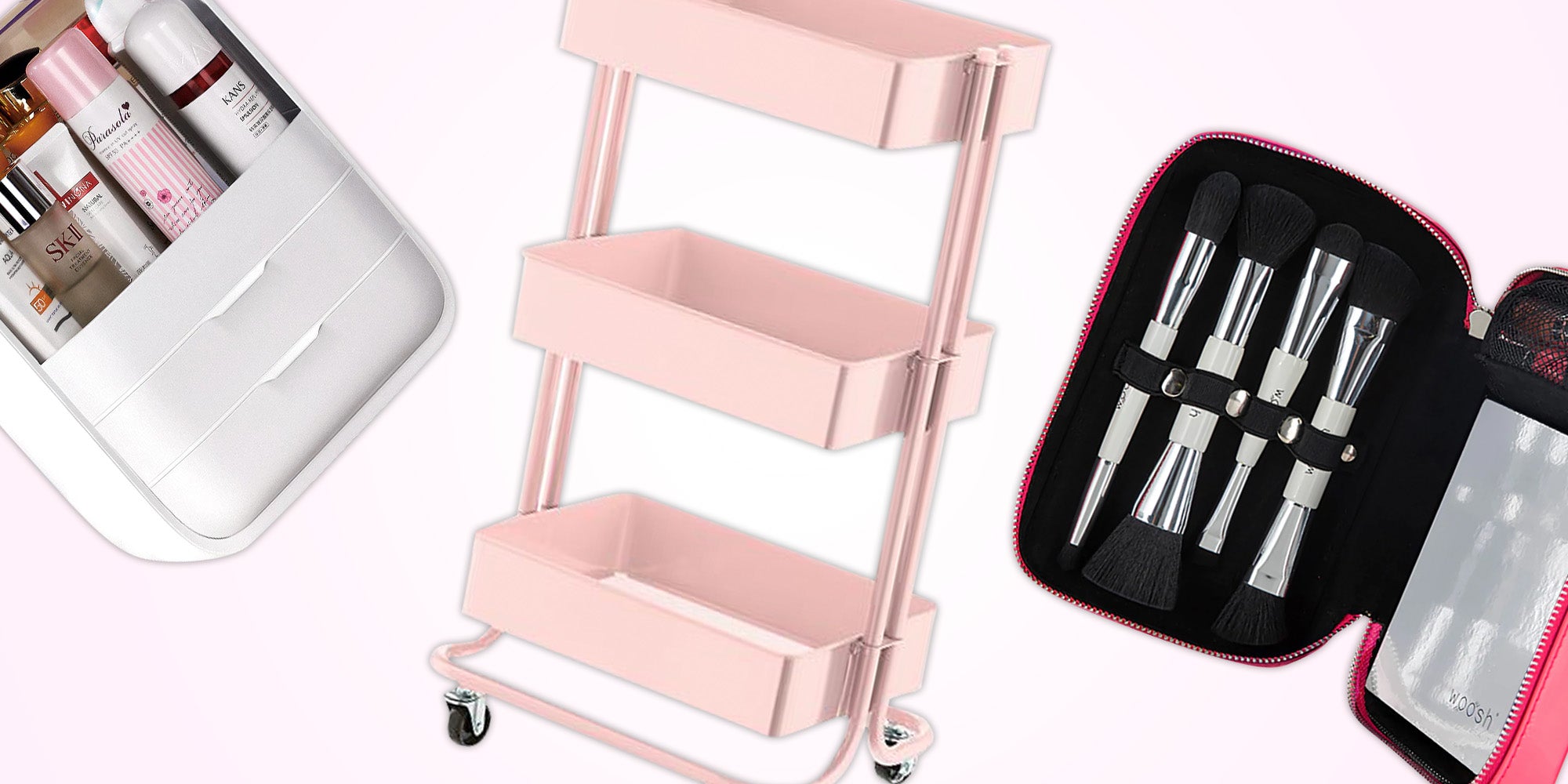 WOOSH APPROVED: LIFE ORGANIZERS YOU NEED FOR FALL
With kids going back to school and fall just around the corner (how did THAT happen so quickly?) we figured it was time to get some organization into our lives. With us? Then have we got some treats for you.From decluttering your beauty essentials to dealing with annoying cables and wires, here's what's top of our list for taking control of all those chaotic things in life.
We're totally in love with this handy 3-Tier Rolling Cart from every organizer's favorite store, The Container Store. It's great for taking care of diapers, wipes and other essentials in baby's bedroom, but is equally awesome for storing your avos away from your onions and generally keeping your kitchen produce in check. And the fact that it's available in seven different colors and comes in at less than fifty bucks? No. Brainer.
Being organized when you're away is just as important as living a clutter-free life at home, don'tcha agree? This is why our incredible Jetsetter bundle is the stuff of traveling dreams. Packed snugly into a sleek, hard-sided Fold Out™ Case, it comes complete with our made-for-you refillable Fold Out Face® Palette as well as the cosmetic brushes your makeup simply can't live without. One and done.
Lean, mean, and the smartest way to keep your entryway clean, this Wall Organizer from Etsy is so much more than a shelf. It's got a very cool section for your sunnies; hooks for bags, purses, keys, dog leashes or whatever else floats your boat; plus a handy mini-shelf for your wallet and maybe even a scented candle or two if you're into that sort of thing. What's more, you get to pick and choose your colors and finishes. You know what they say… a tidy entryway is a happy entryway!
Once you cop a load of this Joybos Modern Makeup Storage Box you'll never want anything less for your cosmetics. Complete with a large open section at the top for your lotions and potions, plus drawers for smaller friends like makeup brushes and lipgloss, it's waterproof (nice) and dustproof (even better). But the real jewel in the crown? It has doors front and back so you can access all areas without fear of product fall-out. Freakin' genius.
We hate nothing more than cables and wires that are impossible to keep neat. Especially when you go on vacation and can't live without what seems like an infinite number of chargers, plugs and other electronic what-nots. Well, we recently discovered these Electronic Travel Organizers from Bagsmart and can honestly say they are game-changing. Feast your eyes over pockets, pouches and zipper sections galore. Can you bear it? Not sure we can.
Bookshelves – totally innocent and easy to keep neat, right? Actually, that's not always so, especially if you have floating shelves that books tend to fly off seemingly of their own accord. The good news is you can now keep your favorite reads stacked to perfection while simultaneously supporting some of the world's finest feminine icons with this Build Your Own Feminist Women Bookend Set from ARCHd. And who doesn't want to be inspired by the likes of Kamala Harris and Jane Austen? Nobody. Literally (pun absolutely intended!) nobody.
Fed up with carting around endless creams, shampoos, and lotions every time you go on vacay? We hear you. So shall we say a fond farewell to those sad, cluttered days? We're not going to encourage you to waste money on plastic minis, however. Eugh. Instead, why not decant your must-haves into these Cadence Capsule Travel Containers? TSA approved and the perfect size for your carry-on, they're magnetic, completely customizable and 100 percent leakproof. We love them so much we might even stack a bunch in the guest bathroom. Because they're too cute not to.